11 May 2015
Yasmina Khadra: A Writer of the World
In another guest post for this year's European Literature Night, Gallic Books translator Emily Boyce introduces the French-based Algerian writer Yasmina Khadra
Yasmina Khadra, who will appear at European Literature Night at the British Library on Wednesday 13 May, is a novelist who has often been drawn to tackle controversial and current topics such as global conflict and extremism in his fiction.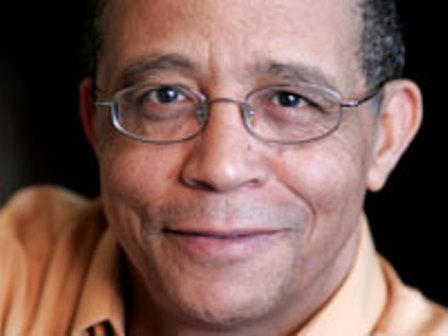 Yasmina Khadra (photo © E. Robert-Espalieu from Gallic Books website)
Khadra began writing under his wife's name to avoid censorship while serving in the Algerian army, and revealed his identity after moving to France in 2001. Informed by his experience as a Muslim of North African origin living in the West, he is a leading voice on many of the defining issues of our time. He recently appeared on Al Jazeera to discuss his thoughts on literature and freedom of speech in light of the Charlie Hebdo attacks, while his contribution to BBC Radio 4's Letters from Europe series warned of the growing threat of racism and intolerance in the continent.
Khadra confronted the rise of the Taliban in 2002's Les hirondelles de Kaboul (The Swallows of Kabul, to be discussed in this month's BBC World Book Club), and explored the motivations of suicide bombers in his Tel Aviv-set L'Attentat (The Attack). This book was adapted into a 2012 film which will be screened at the Institut Français on Tuesday 12 May, followed by a Q and A session with the author.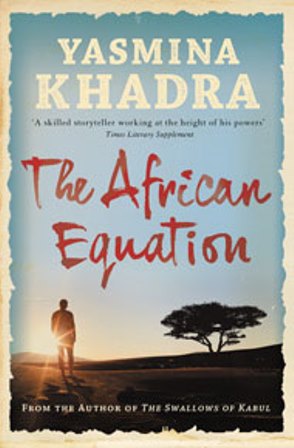 Khadra's latest novel, L'équation africaine, published in English as The African Equation by Gallic Books in February this year, takes the problem of East African piracy as its starting point, and goes on to portray one man's ordeal as a hostage and his life-altering encounter with a fellow captive who holds a very different view of the continent and its people.
In all his fiction, Khadra brings empathy to characters in desperate situations. As The Literary Review put it, 'Khadra is a passionately moral writer but he rarely sits in judgment.'
 To mark his forthcoming appearance at European Literature Night, Khadra has written a moving piece in reaction to the migrant crisis in the Mediterranean, published on the Culturethèque blog of the Institut français UK.
 Emily Boyce, Gallic Books
Selected works by Yasmina Khadra in the British Library (for full holdings see our catalogue)
Les anges meurent de nos blessures: roman (Paris, 2013) YF.2014.a.12993
L'équation africaine: roman (Paris, 2011) YF.2013.a.25944; English translation by Howard Curtis, The African Equation (London, 2015) awaiting shelfmark.
Ce que le jour doit à la nuit : roman (Paris, 2008) YF.2009.a.3841; English translation by Frank Wynne, What the Day owes the Night (London, 2010) Nov.2011/207.
Les sirènes de Bagdad: roman (Paris, 2006) YF.2007.a.1939; English translation by John Cullen, The Sirens of Baghdad (London, 2007) Nov.2007/2364.
L'Attentat: roman (Paris, 2005) YF.2006.a.7205; English translation by John Cullen, The Attack (London, 2006) Nov.2006/2043.
Les hirondelles de Kaboul: roman (Paris, 2002) YA.2003.a.14765; English translation by John Cullen, The Swallows of Kabul (London, 2004)
A quoi rêvent les loups: roman (Paris, 1999) YA.2003.a.6391; Engish translation by Linda Black, Wolf Dreams (New Haven, Conn., 2003) Nov.2007/33.