LATE at the Library: Fashion Flashback
The highlight of the year for us in the creative industries here at the Library has just finished. Our Spring Festival was a massive success, seeing over 1,400 creatives excitedly running through the Library to our crazy (for us at least!) events.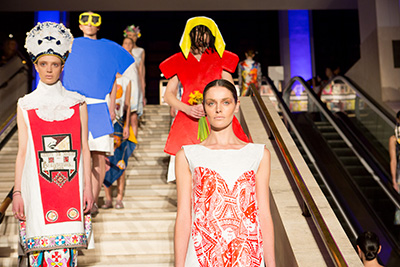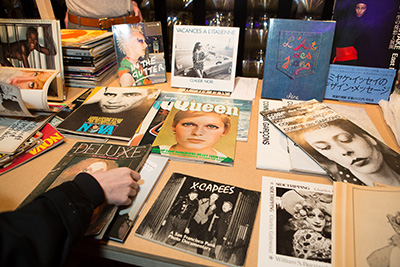 Our biggest and boldest event was LATE at the Library: Fashion Flashback. For months we've been organising this with some very talented Central Saint Martins students on the Fashion History and Theory BA course. The event was unlike anything the Library has ever done or seen before and involved many-a famous fashion industry experts, such as Dylan Jones, the editor of GQ, Giles Deacon, fashion designer and Julie Verhoeven, fashion illustrator.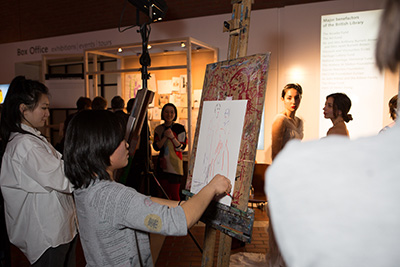 If you missed it, you will have missed the chance to have a make over by Chantecaille make up brand for women, hair styling for men by Pall Mall Barbers, having your portrait drawn by talented fashion illustrators from Central Saint Martins, being able to record your memorable night in our photo booth and many more really fun activities. Fashion print students from Central Saint Martins also created a fantastic paper fashion show inspired by the Library's collections, including the Russian and Japanese ones. The striking models were played in and out by DJs Princess Julia and Jeffrey Hinton.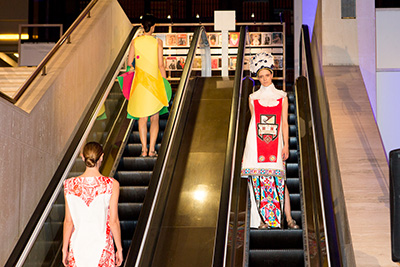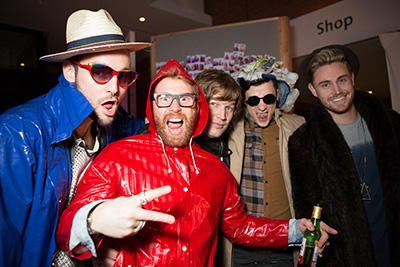 We wanted to say a huge thank you to everyone from Central Saint Martins and the Library who made it all possible and we're already looking forward to seeing what new ideas we can come up with for next year!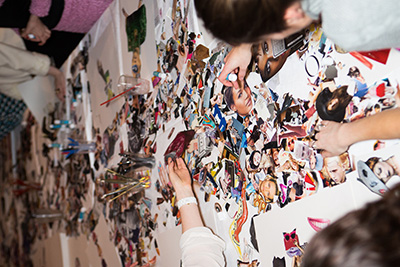 Take a look at and feel free to share our video and pictures of the night and check out our blog on how the Library can help fashion designers and researchers.