Omnichannel - a massive retail trend for 2013
Insider Trends is currently getting ready for its 'Trendsetters: the Future of Retail' event on Monday 25th March 2013. We'll have 4 amazing speakers who are each shaping the future of retail. One of the biggest trends they'll be focusing on is "omnichannel".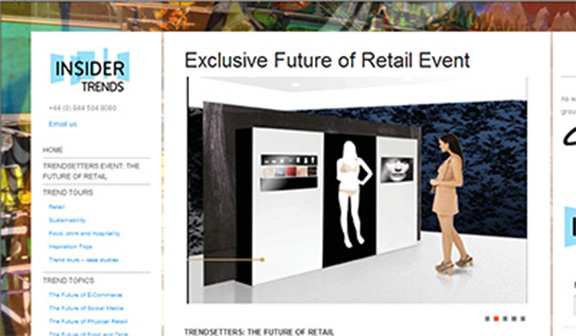 What exactly does "omnichannel" mean though? I hear you shout at your computer. It means connecting every experience, be it purchasing, reviewing or browsing, in every channel (online, in stores, on smartphones etc) – and it's the next major move for the mainstream retailers. Some companies, for example, Tesco and Domino's have recently been experimenting with their print and billboard adverts. When a user points a smartphone at the ad, it comes to life, letting them click on links to find out more.
Net-A-Porter now has a free iPad magazine that not only has great editorial and pictures but you can also buy the items direct. New technology, such as 72 Lux, is a platform that allows anyone to incorporate buying and selling on their website. Chirpify is a platform that lets customers buy items using a tweet or any social media, enabling any brand to turn its Twitter feed into an ecommerce channel.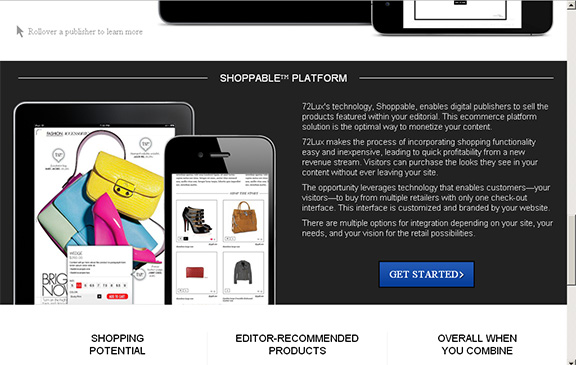 Although online retail is the channel du jour, and you can even see some statistics that prove this on a previous blog, offline retail is much healthier than you'd think. Most data companies predict that even by 2020, ecommerce sales will still only be 20% of the size of offline sales.

Customers who research and buy through more than one channel have been shown to spend around 15-30% more than shoppers who use just one. This is one of the reasons why 12 of the UK's top 20 retailers (as listed by IMRG) are run by brands who have a physical presence on the high street. It's no surprise that online brands such as eBay, Etsy, Made.com and Net-A-Porter are now dipping a toe in the real-world water.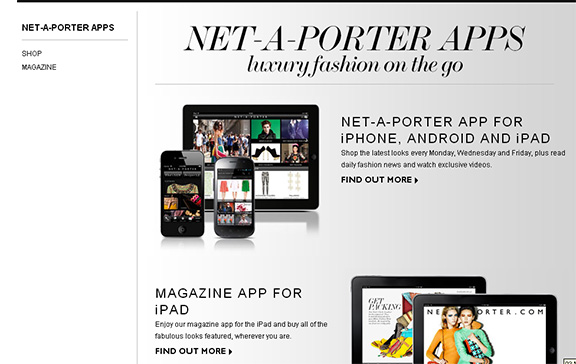 Overall, it's important to utilise all the channels and see them as helping you achieve the same thing. We know it's common sense but really, the more you allow customers to make purchases on their favourite channels, whichever they may be, the more you'll sell and the more profitable and successful you'll be.
If you're looking for more retail insights, do be sure to check out the Trendsetters event. Hope to see you there!

Many thanks to Cate Trotter, founder of Insider Trends, for helping to put together this article.