London Fashion Week Highlights - Yulia Kondranina
The British Library would be a great venue for London Fashion Week. The walkway on the first floor, with the soaring King's Library Tower in the backdrop, is a natural catwalk. It's really the area to be seen at the Library. Lined with comfy sofa seats, the area is swarmed every morning and is full until closing time. Getting a seat is as rare as getting a front row seat at any Fashion Week show. I exaggerate, but stay with me.

We've hosted fashion shows at the Library in the past.  At our Spring Festival models glided up and down our escalators and marble staircases in paper dresses inspired by our collections and designed by Central Saint Martins students. It looked wonderful and guests had a blast dancing to DJ Princess Julia afterwards.

But I think we can try something bigger. I envision a full Chanel-like show. Grand and dramatic. Karl Lagerfeld, have your people call my people.

In celebration of London Fashion Week I'll be highlighting my favourite designs and connecting them to our fabulous collections... starting with Yulia Kondranina.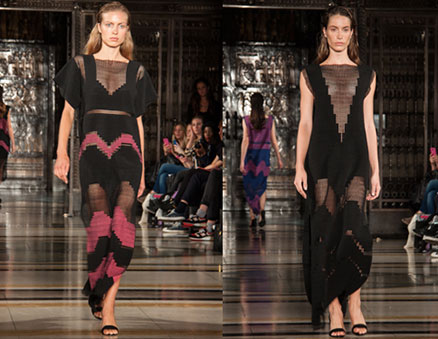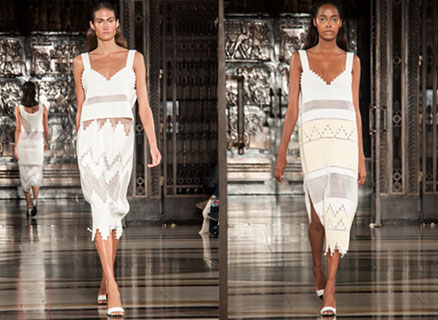 Images via Fashion156.com
Yulia Kondranina, graduate of Central Saint Martins, has been all over "Ones to Watch" lists and won Fashion Scout's spring/summer 2014 Fashion Merit award. I love all things symmetrical so I was naturally oohing over her designs. They look a bit like cross-stitch, don't you think? 

Her designs made me think of our Hebrew collections, in particular these poems formed into shapes called carmina figurata.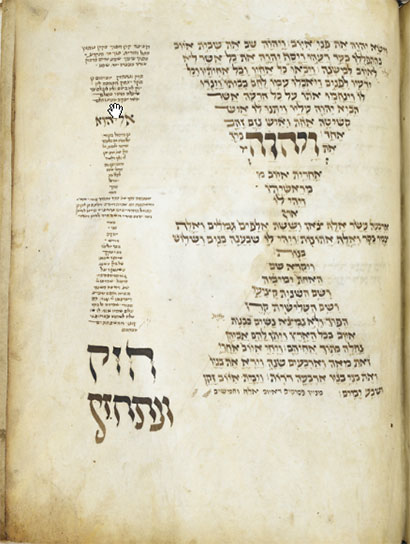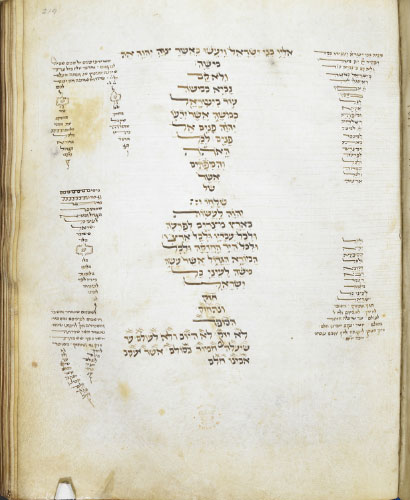 Via British Library catalogue of Illuminated Hebrew Manuscripts
 
If you're in the business of fashion there are loads of practical workshops and inspirational collections for you at the Library: 

This Friday 20 September Geraldine Wharry of leading trend forecasting company WGSN will be revealing trends for 2014/15 at our Fashion Forecasting workshop. Tickets are limited so book now! 
One Wednesday, 25 September I'm hosting a FREE  show and tell of Exotic Prints & Drawings where you can find the perfect image to transfer onto a dress or shape into a necklace.

 

Video highlights from our Spring Festival