Interview with Sabina Ali of luxury wedding dress label Sabina Motasem
Sabina Ali started designing cocktail-style wedding dresses for friends in 2005. She now successfully runs luxury wedding dress label Sabina Motasem. You can spot her designs on the red carpet at premiers and award ceremonies.
Sabina increased her sales by 400% thanks to the Library's Innovating for Growth programme which aims to help small, London-based businesses grow into a new market, launch a new product or implement a new process.
Here she tells us about her inspirations and how taking part in the programme helped her grow her business.

 Josephine dress 100% silk

Your collection takes inspiration from the Edwardian, Art Nouveau and Art Deco eras. Can you tell us a bit more?
I have always been drawn to these eras. Each dress we have in the collection celebrates the style and beauty of an iconic woman from these times. The Josephine dress is inspired by the dancer Josephine Baker, who was a huge star of the cabaret music hall Folie Bergeres in Paris.
Our beaded silk Swarovski dress Lily, is inspired by Lily Elsie, a popular Edwardian actress and singer and who wore lots of beaded dresses during the pre-war times.
My brides are a great source of inspiration too!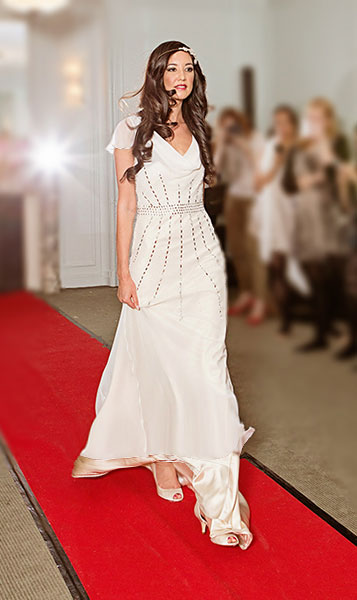 Lily dress 100% silk crepe

Have you used the Library's collection for inspiration?
Yes! I have been using the Library's collection of Vogue magazines ever since I started working in the fashion industry. When I was fresh out of university in one of my early jobs as an assistant designer, I used to spend days poring over the old issues sketching any interesting pocket details, collars and skirt shapes.
(The Library has every hard copy of British Vogue since 1916 and the American Vogue digital archive can be accessed in our Reading Rooms.)
What advice would you give to someone starting a small fashion business today?
Things will move pretty fast. Keep listening to your customers and what they want, be prepared to work weekends and evenings and focus on delivering the best quality for the best price with unbeatable customer service and you can't possibly go wrong!
Tell us about how you increased your sales.
Before the Innovating for Growth Programme, brides would have to travel to London to buy our dresses and we were missing out on sales. I knew I needed to start a wholesale business, but that seemed pretty daunting and was like setting up a brand new business. I wasn't sure how to go about it but now our dresses are stocked across the UK in five shops and soon we'll be stocked in more!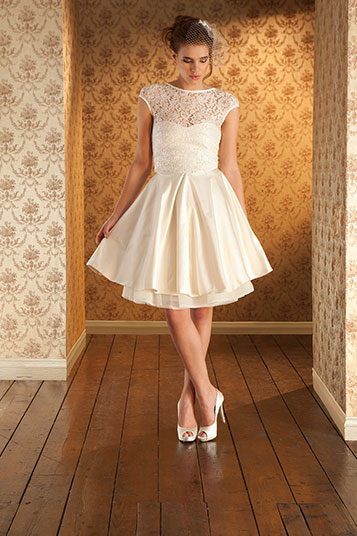 Yvette dress 70% silk, 40% lycra
What has been the most valuable lesson you've taken away from the Innovating for Growth programme?
Starting a business can be a lonely. You don't always have the opportunity to get a second opinion. The Innovating for Growth programme helped me to identify areas that really needed attention and take a big step back to see the whole picture.
My confidence has grown along with sales and my team has fun working together to grow the business. All of this would never have happened without the Innovation for Growth programme.
The best lesson I've learned is never be afraid to reach out and ask questions. There is a wealth of information available if you know where to look and the British Library Business & IP Centre is a pretty good place to start!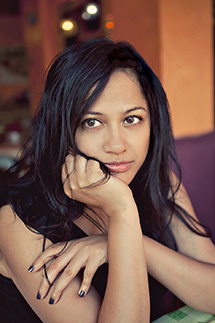 Sabina Ali 
You can meet Sabina on 29 November at the Business Startup Show seminar on how to increase sales with an effective business strategy. Find out more here.