A focus on film: Spring Festival 2014 line up
I'm very happy to announce the line up of events in our third Spring Festival at the British Library. A celebration of fashion, film and design - we invite you to play in our building, explore our collections and find inspiration for your next creative project. I hope to see you there! #BLSpring 
Puttin' on the Glitz - Fashion and Film in the Jazz Age
Friday, 28 March 18.30 - 22.00
Join fashion extraordinaire Amber Jane Butchart and the ever dapper Clothes on Film blogger Christopher Laverty in this illustrated talk about the glitz and glamour of Jazz Age Hollywood. Ruffled gowns, sequined hats and zoot suits - this stuff never goes out of style darlings! 
Followed by a cocktail party hosted by The Vintage Mafia - the first round of 'Prohibition Era' drinks are on us.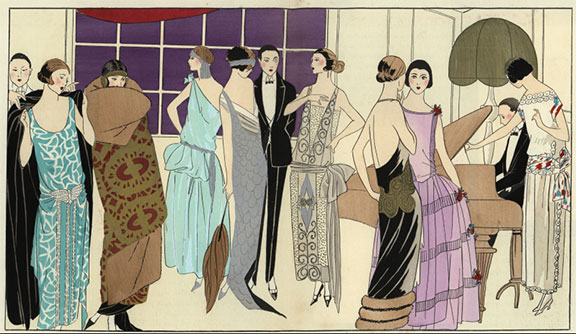 British Library Images Online

 


Hanif Kureishi - My Beautiful Film Career
Saturday, 29 March 13.30 - 18.00
Double bill of acclaimed screenwriter Hanif Kureishi's  My Beautiful Laundrette and Le Week-End. In between screenings Kureishi will talk about his work with fellow writer Rachel Holmes. Plus you get an exclusive viewing of material from his personal archive, acquired by the Library this year. 

 

 


History Relived - Storytelling Worshop
Monday, 31 March 10.00 - 16.00 
Twitter in the 1890s - what would it look like? What events would people tweet about? Find inspiration in our massive British Newspaper Archive - over six million digitised, searchable pages you can play with. Create characters, bring them to life and share your stories on social media. Hosted by our friends Sheffield Doc/Fest and Crossover Labs.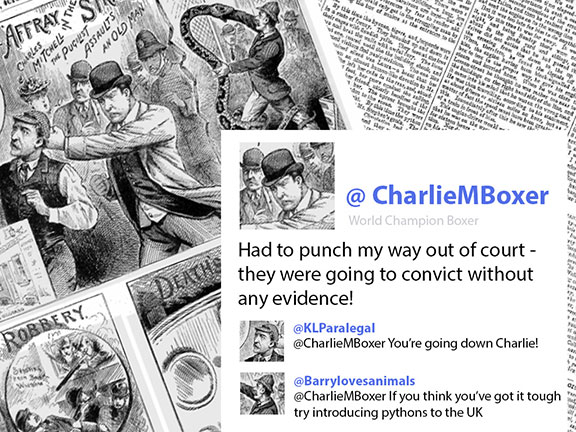 Above - Illustrated Police News, 1892 - The British Newspaper Archive

Inspiring Filmmakers with Tony Grisoni
Monday, 31 March 18.30 - 20.30 

Whether you're looking for inspiration or on a fact-finding mission for your film project - there's something for you in the Library. Award-winning screenwriter and director Tony Grisoni (Fear and Loathing in Las Vegas, Kingsland #1, Southcliffe) and art department researcher Celia Barnett (Harry Potter, Quantum of Solace, Gosford Park) talk about how they've used the Library to do research - joined by production designer Tony Noble (Moon).
Followed by Encounters Short Film and Animation Festival screenings - including the winning entry of our short film competition inspired by British accents and dialects. Co-hosted by Cinema Jam. 
 

 


Inspired by... vinyl records
Monday, 31 March 18.30 - 20.00
Our vinyl collection is enormous. It's also largely unknown and we want to change that. Our curator of popular music Andy Linehan looks at the history of vinyl and digs into the archive to bring you cool record sleeve art and unique album titles including some rare bootleg records.  A perfect event for graphic designers and music lovers.
"If ever there's a nuclear war, I'm coming here with a portable record deck." - Radio presenter Tom Ravenscroft.  

Protecting the big picture
Thursday, 27 March  10.00 - 12.00

Intellectual property can be a boring subject but an understanding of it is absolutely vital for anyone producing creative works - whether it's film, fashion or design. This is a practical and informative event where you can ask questions to a panel of  IP specialists. In partnership with ACID, Anti Copying in Design.