Amber Jane Butchart and Christopher Laverty's favourite accessories
When I first met fashion historian Amber Jane Butchart and blogger Christopher Laverty at the British Library I felt a little under-dressed and under-accessorised. (My workwear consists of a basic skater dress, Adidas trainers and sometimes a bracelet.)  These two KNOW HOW TO DRESS. They are also film costume experts. You can hear them wax lyrical about their favourite fashion pieces from 1920s-30s films at our Spring Festival event Puttin' on the Glitz - Fashion & Film in the Jazz Age. Here they kindly share their favourite accessories. 

Amber's favourite accessories

Mine would have to be the turban! (OBVS) My favourite stockists are: Akhu Designs for incredible prints and West African vibrance, Alice Edgeley for high-octane glamour and Silken Favours who mainly do blouses but also sometimes turbans in amazing prints. 
Gloria Swanson wore great turbans and head wraps in the 1920s.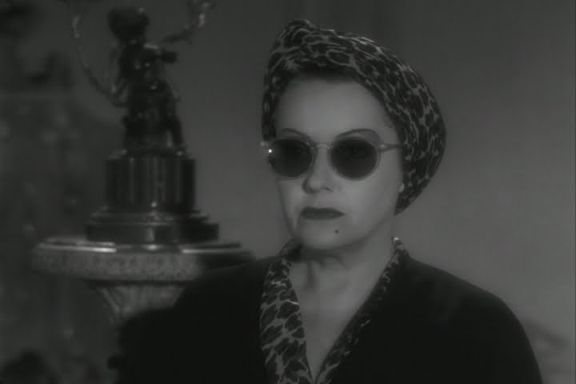 Gloria Swanson in Sunset Boulevard 1950

Another favourite accessory would be the skeleton! As modelled brilliantly by Theda Bara below.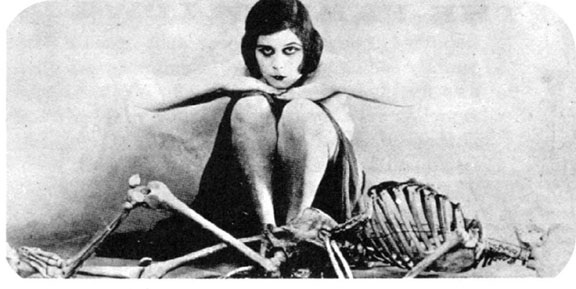 Lastly, Josephine Baker's banana skirt. I love it so much that a friend and I made one along with a Carmen Miranda fruit headdress.


Christopher's favourite accessories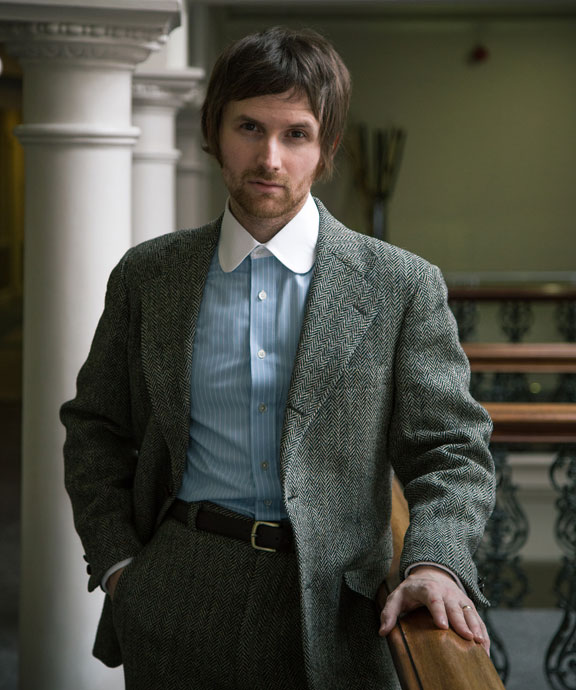 Clothes on Film blogger Christopher Laverty via Vogue Shot

Braces:

What the Americans call 'suspenders'. Belts were more of a utility garment during the 1920s, so you would often see them combined with braces on manual workers, which of course is considered a big no-no nowadays. For me it's all about comfort. Braces combined with a natural waist (read high) trouser hang better, don't pinch, and arguably look more masculine. Clip-on braces are a bit naff with trousers but work fine with jeans. Once you've tried braces you won't go back. Gentlemen, your crotch will thank you.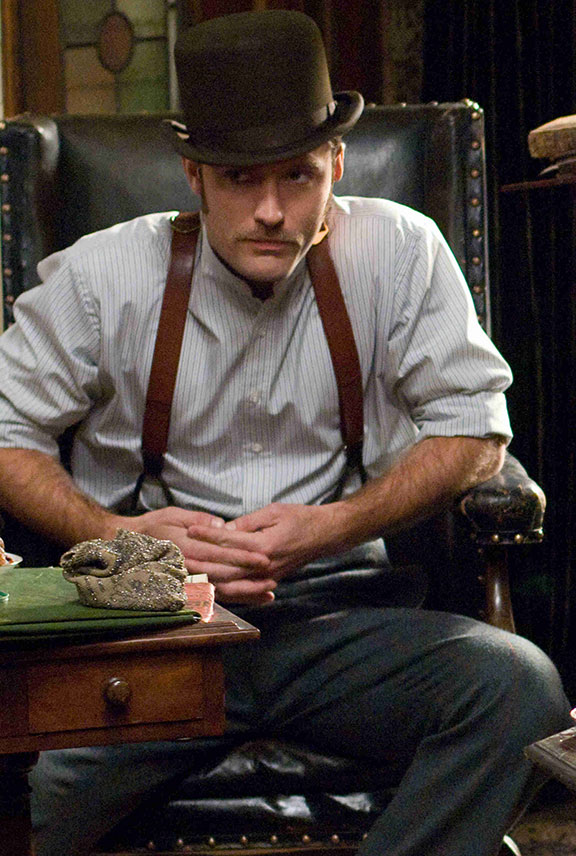 Jude Law in Sherlock Holmes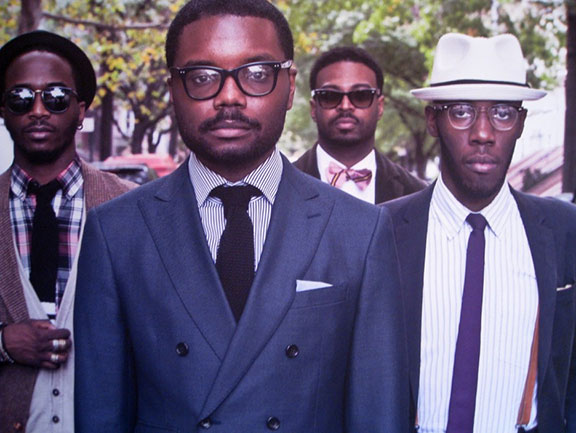 African dandies photographed by Hanif Abdur-Rahim
Pocket Square:

Basically the generic name for a handkerchief stuffed in the top pocket of your suit jacket. You see this look all over Boardwalk Empire. The idea of the handkerchief is that it is supposed to represent a flower. This is why the folded over, angular shape seen in Mad Men and the like can seem a bit, well, square. Just hold a (silk) handkerchief between your thumb and forefinger, pull the fabric through the clenched fist of your other hand – a bit like a magician, fold over, stick it in your jacket pocket and you're done. This is the British 'tucked in' style which is far easier to manage throughout the day. Avoid matching your pocket square to your tie though, unless you're going for a very specific, and perhaps ironic, look.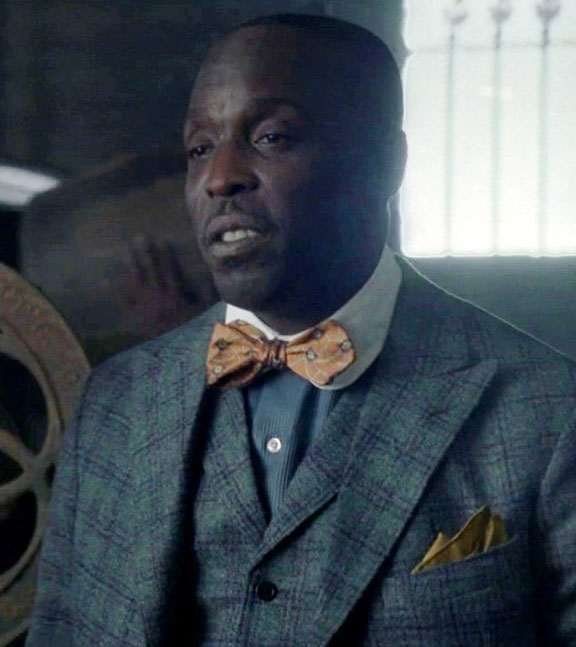 Michael K Williams in Boardwalk Empire
Cufflinks:
 
I prefer the simple swivel bar type, but with as gaudier a jewel as possible. I think because you do not see the end of the shirt cuff, and as such the cufflink, all the time it gives licence to be ostentatious. After all if you are not going to have fun with your cufflinks, why wear them at all? Buttons are certainly easier to fasten and a lot less fuss when you want to roll your shirt sleeves up. Incidentally, while I'm on the subject, always roll your shirt sleeves up if warm, never ever wear a short sleeve shirt and tie. To be honest if you ever take off your suit jacket, rolling up your sleeves is a good idea. The jacket is made to be worn at all times, not removed when the central heating is too high; if you must remove it, rolling the sleeves kind of embraces the casualness.

Now back to cufflinks: for my own personal taste I avoid any cufflinks with words, logos, or god forbid, jokes. Keep it gold, ensure the stone is large (onyx if you're not that brave), and pop 'em with pride.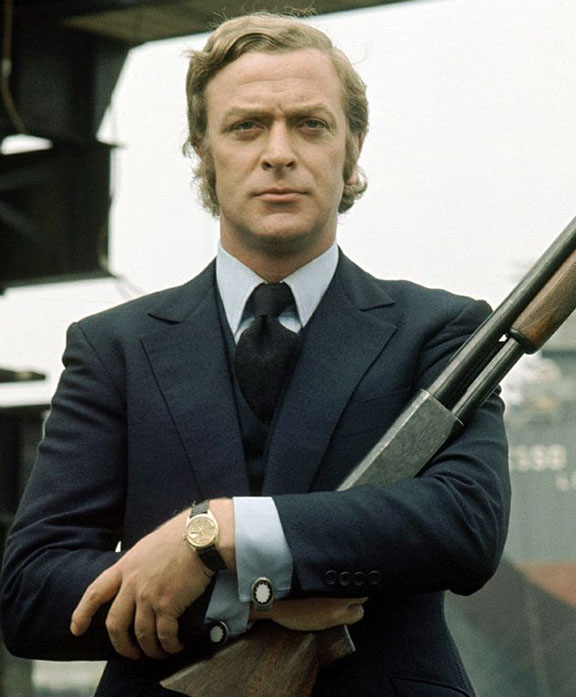 Michael Caine in Get Carter, 1971
Meet Amber and Christopher at Puttin' on the Glitz - Fashion and Film in the Jazz Age on Friday, 28 March at the British Library - tickets here.