Interview with Hend Krichen - homewares and accessories designer
I met luxury homewares and home accessories designer Hend Krichen at an event in our Business & IP Centre. She was kind enough to give me this interview about her inspirations and challenges as a small creative business owner.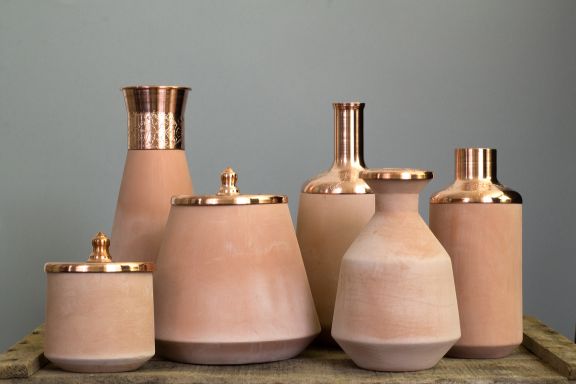 Can you tell us more about your inspirations? 
My main inspiration comes from the Yasmin Revolution of 2011, but I also strongly draw on the ties of Tunisia's history. I look at Phoenician influences, Roman Empire, Ottoman invasion and the French occupation.
I was born in Tunisia and I left at a very young age and was lucky (depending on how you look at it) to have been raised as an expat and lived almost my entire life away from Tunisia, immersed in different cultures.
My project Tunisia Made was built on a lot of passion to help promote Tunisia and its craft industry. My brand is based on little chunks of Tunisian history and culture - it's like taking a piece of history to your home as well as supporting ethical craft and design.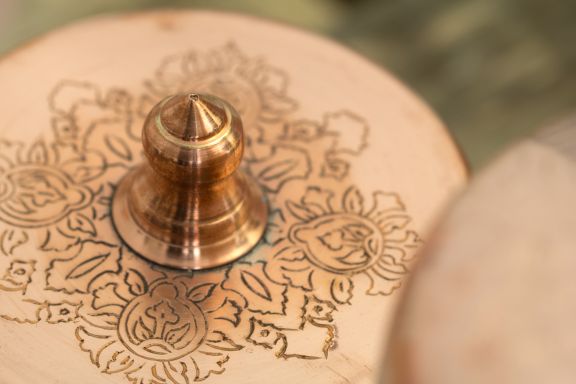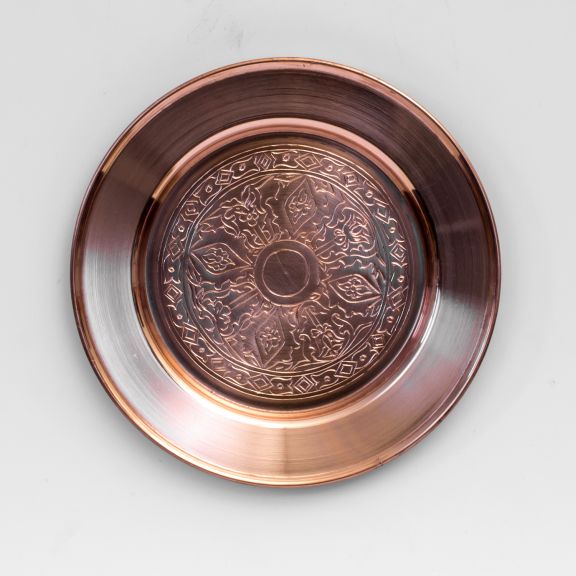 How much of your time do you spend on inspiration versus business?
I spent the first eight months working on inspiration. Once I had established my group of manufacturers and my concepts and designs were in place, I then began to focus on the business side.
I work on the marketing, branding, networking and PR. Sales take up a lot of my time. Designing, development and manufacturing takes up about 30% of my time and the rest is 70%.

What did you get out of the 'Selling creatively online' event at our Business & IP Centre? (Shout-out to our partner Patricia at The Design Trust who provides practical tips on how to sell expensive crafts online here!) 
It was insightful to hear the retailers themselves (notonthehighstreet.com and Etsy) speak about how it all works. Being a designer and a creator, the retail side of business can seem alien at first - how to approach them, how to sell yourself to them, how to negotiate with them. This event helped me focus and make decisions about my business.
What's been the most rewarding and challenging part of running your own business?
The most rewarding part about this journey is building my brand around me, my interests, my work and my life experiences. When I finally built up the courage to share that with people and the response was positive, it was such a great feeling.
It can be daunting to become an entrepreneur right now. I've had to push even when all doors were closed. You just have to keep pushing and take risks, that is the biggest challenge.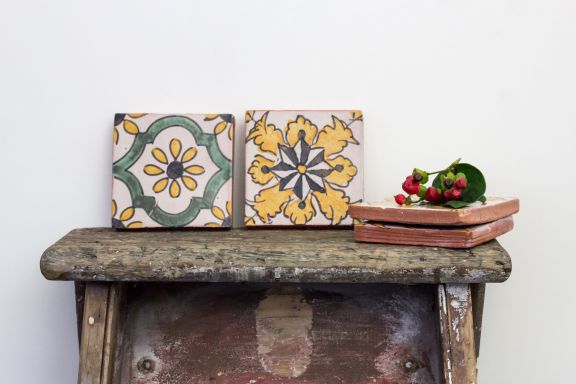 Hend is taking part in Clerkenwell Design Week 20 – 22 May 2014 in the Additions show dedicated to small design pieces and interior accessories from international and emerging talent. The Crypt on the Green, St. James Church, EC1R 0EA. Find out more here.