Spring Festival highlights - Telling stories on Twitter
We ran an experimental storytelling workshop as part of Spring Festival called History Relived. We wanted to explore a new way of telling stories using digital platforms and archives so we used The British Newspaper Archive and Twitter. The result: eight stories ranging from a murder mystery, a divorce case and one that involves a horse ruining a dinner party. You can view them all here.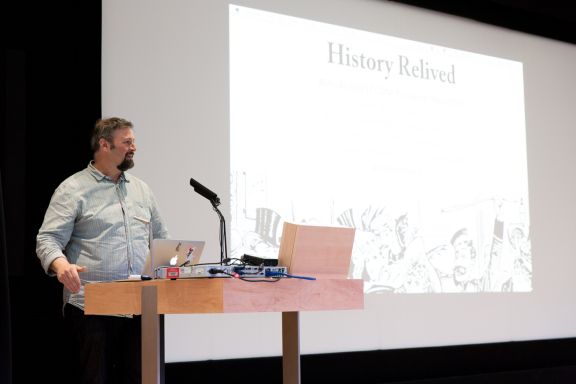 Here's Chris Dymond from Crossover Labs explaining the day's activities.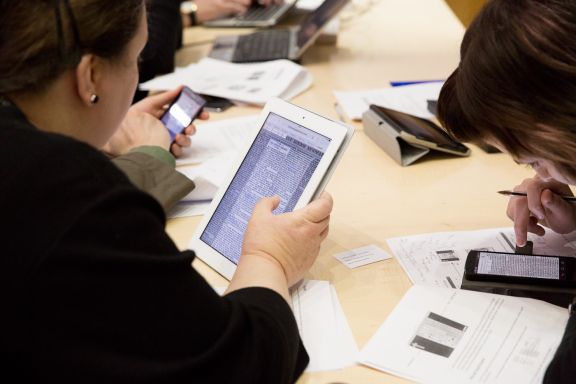 Exploring the British Newspaper Archive. Some groups also used the Library's Flickr photostream which includes over 1 million images that are free from copyright restrictions. 


BBC tech writer Bill Thompson joined us!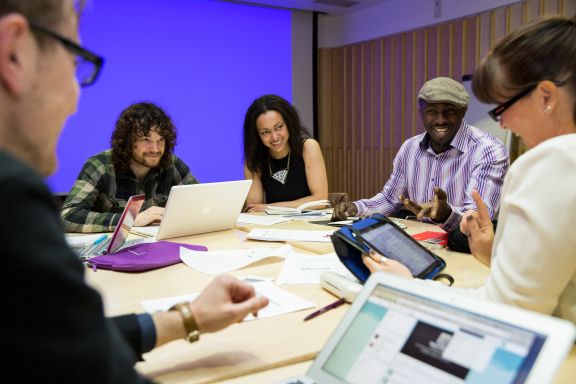 This group had a lot of fun - you could hear them laughing from anywhere in the Conference Centre. (Their story is the one with the horse in it.) Filmmakers, television producers, creative writing students and other creative practitioners took part.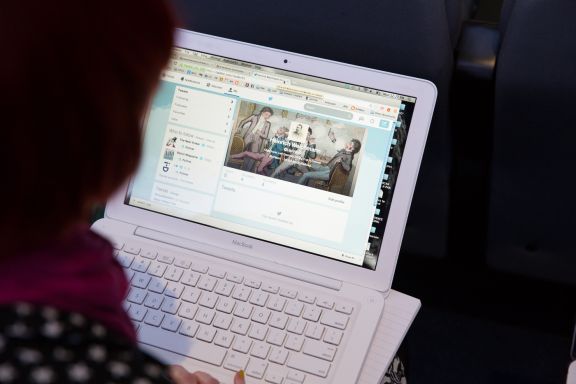 Creating new Twitter accounts. This is Heinrich Weichmann @HeiWei93 a cigar-loving German who moves to Kansas with his wife Birgit Weichmann @BirgWeich. A whirlwind affair unfolds involving #schnitzel, #RailroadCommencementGala and complications with a family inheritance. Inspired by a newspaper article from 1893.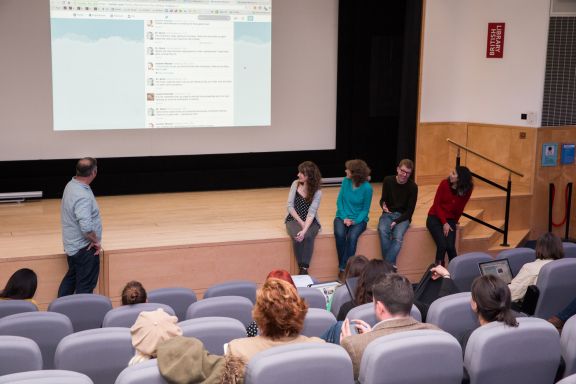 In the end every group presented and we looked at their story's Twitter feed. Lots of laughter again.

Whether you're working in film, television, documentary, writing fiction or non-fiction, The British Newspaper Archive is a fantastic resource for exploring histories and getting inspiration for new work. I could see a lot of BNA articles translated into Downton Abbey episodes, e.g. or a period feature film like Sherlock Holmes. The archive is massive - over 240 titles and 7 million pages - so it can be overwhelming. I recommend checking out the BNA's blog to get  a flavour of what's available. Enjoy!
Many thanks to our partners Sheffield Doc/Fest and Crossover Labs and the British Newspaper Archive for giving us free access to the service. 
 All photos by Luca Sage.