Comics Unmasked: Interview with comic author and illustrator Max
Our major exhibition Comics Unmasked: Art and Anarchy in the UK is now open and there's a wonderful buzz in the building and beyond. I bet you didn't even know we had comic books in our collection! Well, this is your chance to see over 200 exhibits - from a 1470 medieval comic to original artwork and manuscripts of Kick-Ass, Sandman and Batman and Robin. Whether you're a comic artist, a fashion designer or filmmaker - there's something to be inspired by at this exhibition. 
There are loads of public events happening around the theme of comics and today I bring you a short interview with award-winning Spanish comic author and illustrator Max who'll be speaking about his work at European Literature Night: The Graphic Novelists on Wednesday, 14 May at the British Library.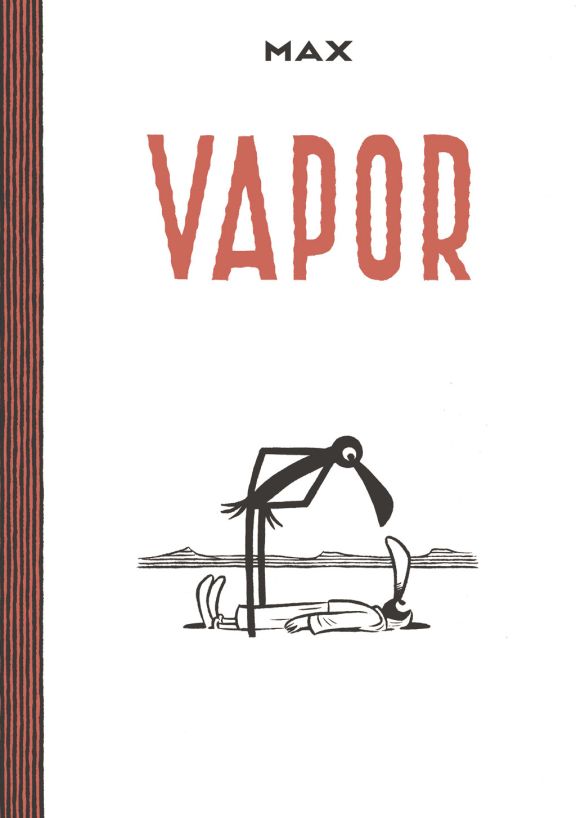 Where do you find inspirations for your stories and illustrations?
My inspiration comes from a variety of sources: myths, fiction literature, philosophy, art... and then, of course, what I see around me in the world. And nature and dreams, too. My stories tend to be quite related to the subconscious side of humans.
What kind of research do you undertake? Do you visit libraries, the location of the story, interview people?
I do most of my research through reading, mostly books, but also in the internet. And if it is really necessary - and possible - I like to visit specific locations and take photographs. My stories deal with imagination more than with plain reality, and so its locations are more generic than specific: forests, deserts, urban sites...
Tell us about your creative process. 
I keep a notebook in which I work daily writing down or drawing simple sketches about anything that comes up in my mind or that crosses my life and that I find might have a narrative potential. Then, some day, any of these notes or sketches suddenly starts to grow, and then I look for connections with other ideas and start to build a story out of it. This process can take quite a long time, because it requires a lot of research and reading and inspiration before the whole story is set up and solid. But it's not really only writing, I try the layout of the pages while I am writing the dialogues, so it's mostly a visual building of the story. Simultaneously I work on character's design and the appropiate visuals for the scenery. And then it's just drawing the story, one page after the other: pencilling, inking, lettering. I use the computer only for the colouring.
All images courtesy of Max - from his graphic novel Vapor. 
Meet Max at European Literature Night: The Graphic Novelists Wednesday, 14 May 18.30 - 20.30. Tickets here. 
Check out this excellent article about Max by Comics Unmasked co-curator Paul Gravett.