Hello Frances, Goodbye Kissley
Hello Frances Taylor...
Wow, it doesn't seem like a year since we wrote our last joint blog and I said goodbye to the Library for a while to go off and have my lovely daughter Holly. I'm going to be taking over our creative industries programme and, of course, this blog. The good news is that Kissley isn't going to be leaving the Library: she will be promoting our exhibition and events programme: Gothic literature, Mary Shelley's Frankenstein and Bram Stoker's Dracula, anyone? The autumn events programme is shaping up fantastically – look out for a very creepy, spooky LATE.  Where better to get scared at night than in a huge library?

It's been so lovely to come back and hear about all the great projects Kissley's been working on.  Her highlights must include Spring Festival, YMC fashion show, creative writing workshops and her Artsthread x British Library competition on Comics Unmasked.  I'll be picking up where she has left off – it's great to be back!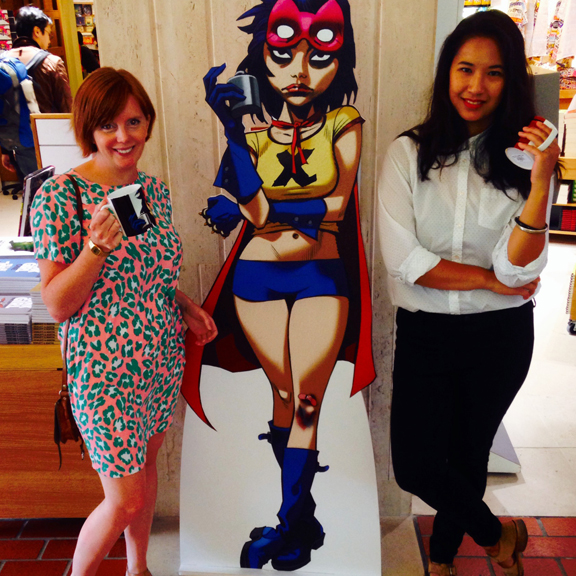 Image: Fran (on left) and Kissley posing with our Comics Unmasked cut-out

Goodbye from Kissley Leonor…
Dear Readers,
It's been a pleasure sharing with you all the cool stuff happening at the British Library. Here are my highlights. One million Flickr images of our collections made free for anyone to use, remix and repurpose.  Here are some of the gems I found: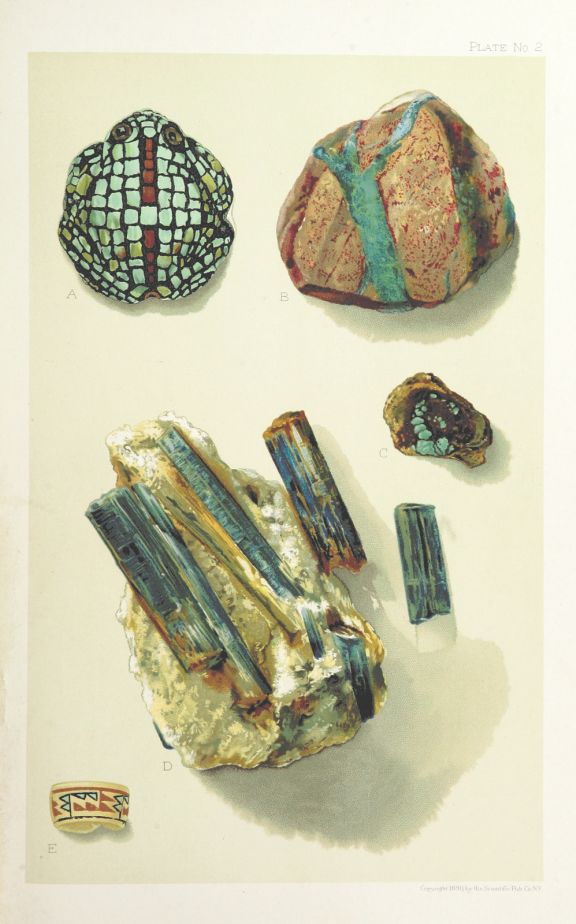 Image: Gems and Precious Stones of North America, KUNZ, George Frederick, shelfmark: "British Library HMNTS 7105.ee.14.", "British Library HMNTS 7106.i.12." Page 85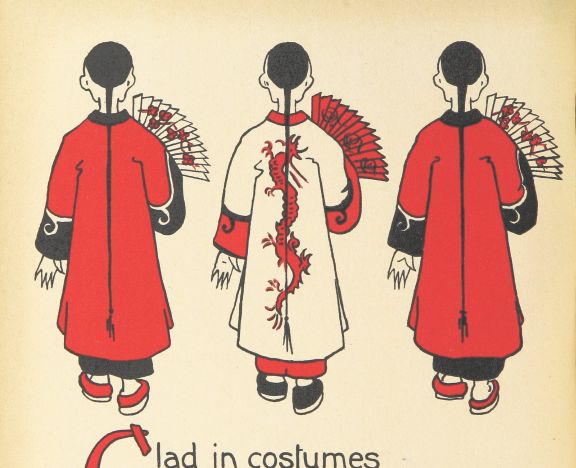 Image: My Little Chinese Book, POST, Mary Audubon, shelfmark: "British Library HMNTS 11645.e.57.", page 12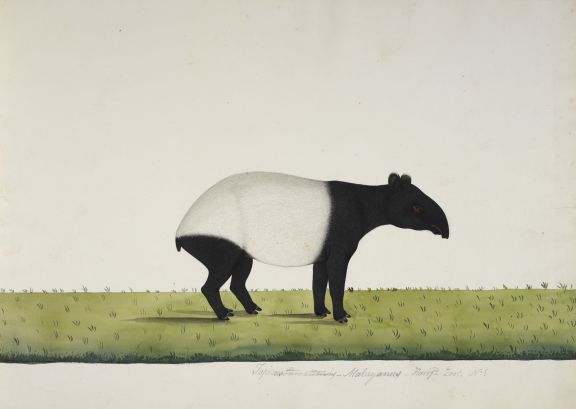 Image: The tapir sent from Bengkulu to Calcutta in 1816.Shelfmark: Add.Or.4973

Image: 1890 Songs of a Savoyard, Gilbert, W. S. (William Schwenck), shelfmark: "British Library HMNTS 11651.k.42.", page 102
Spring Festival. It was great to see so many new people working in film and fashion come to the Library and discover our collections. We welcomed some great speakers including screenwriter Tony Grisoni and fashion historian Amber Jane Butchart. And we danced. Dancing is always a good thing.    
Our Made with the British Library suite of videos highlighting how people have used the Library. From an illustrator to a record producer, author to entrepreneur – I love these inspiring stories. 
Over and out
x Kissley