The Bompas & Parr effect: Day-glow ice-cream and cooking with lava
On Monday 22 September 14, we'll be hosting another Inspiring Entrepreneurs event in our Conference Centre, run by our lovely Business & IP Centre team. It's also available as a free webcast. The theme this time is 'Movers and Shakers': companies that have disrupted the status quo in their sector. We've got founder and CEO of Moshi Monsters, Michael Acton-Smith OBE (expect a games-themed blog soon) and Sam Bompas, the co-founder of Bompas & Parr.
When I looked at their website, I was absolutely blown away by their creativity and ingenuity. Their brand is so playful. I'm driving everyone in the office mad by raving about how much I want to eat their glow-in-the-dark ice-cream. I love how they can move between fashion, products and experiences so freely, responding beautifully to any creative brief they're given. Here are some of the projects they've been working on, in their own words. Fancy coming to hear them speak?  You can book your tickets here.
Glow-in-the-dark Cornetto, Leicester Square, July 2013
The world's first glow in the dark Cornetto, created for a film premiere of The End of the World.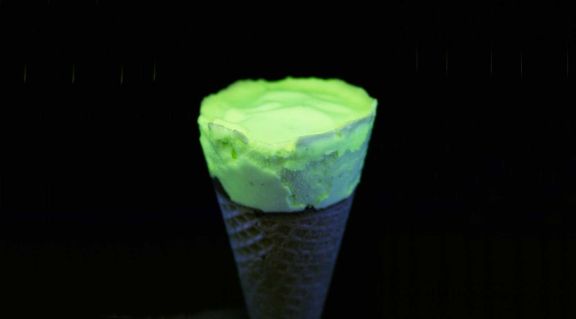 Jellies for any event
Bompas & Parr supply a customised jelly service – they even have a jelly technician! They offer innovative and bespoke moulds, created in their in-house workshop.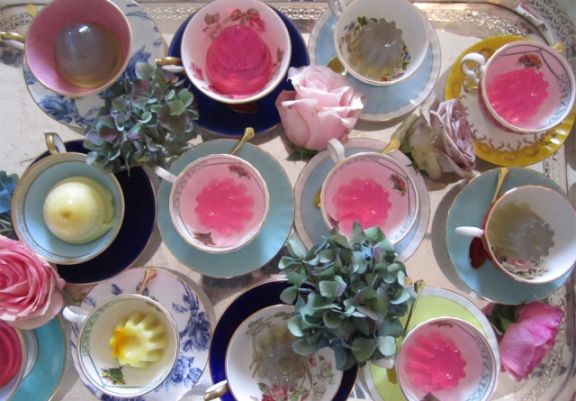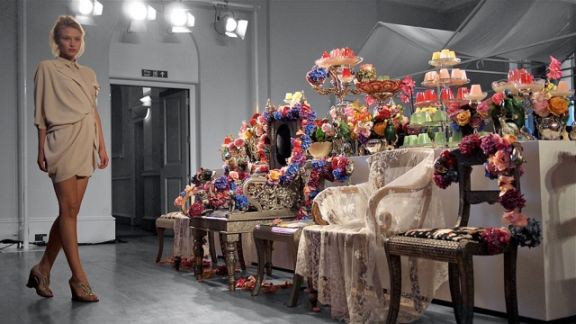 Cooking with lava – Syracuse, USA, June 2014
Go into the kitchen of a top steak restaurant and you're likely to find a £18,000 Josper oven, favoured by chefs for its searing 300°C cooking temperature. At Bompas & Parr they didn't think that was anywhere near hot enough, so last month they headed to Syracuse University in upstate New York, where Professor Robert Wysocki has over-clocked an industrial bronze furnace and is busy working up an expertise in creating artificial volcanos and streams of man-made lava.
Prof Wysocki and his team have done 100 lava pours so far, for artistic and scientific purposes, but have never actually used the lava's 2,100°F heat to do something as ubiquitous as cooking. See what happens when super-heated liquid rock meets an icy crevasse and a 10oz ribeye.
Scent of darkness - It's Nice That Magazine, March 2012
London's smells represent an invisible architecture, shaping and enhancing our experience of the city's urban environment. Certain odours created intentionally or not act as sensory landmarks, hardwired into your brains. Bompas & Parr traversed London between sunset and sunrise to chart the scents of the city at night. London's aromas were composed as perfumes and shipped to Thomas Brown who photographed them with stylist Lyndsay Milne for Its Nice That.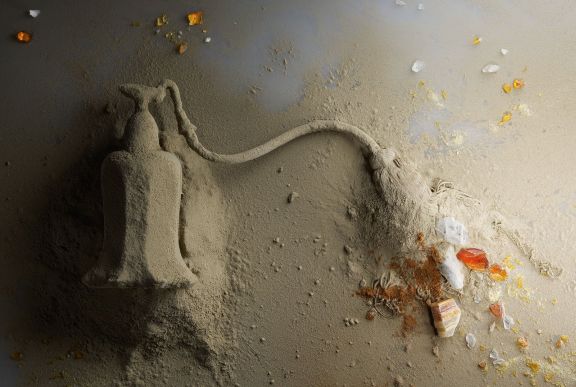 Tutti Frutti Garments by Kit Neale – Sold by Opening Ceremony, A/W 2013
Earlier this year Bompas & Parr worked with printmaster Kit Neale on the staff uniforms for the Tutti Frutti installation at Kew Gardens. Kit Neale's prints intermingle obscure and forbidden fruits like the durian with more familiar fruits like bananas and pears, with the images sourced from Kew's archive. The collection garnered so much interest it was put into production for Opening Ceremony launching in time for a fruity Christmas.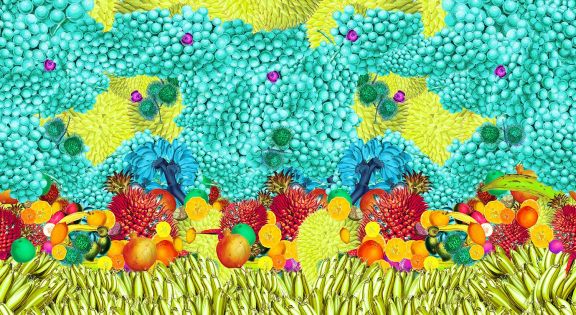 September 2014: You can read write-ups of this event here and here.