Bang Creations: a product design agency
Yesterday I visited Bang Creations in Haslemere, Surrey, a "product design agency", following an invitation to see them.
Stefan Knox, its founder, and his colleague Alan Ward explained to me about the way their company works. They can design a solution to a problem, or refine an existing product to improve it; they can work on the packaging or brochures, and on the actual marketing.
Stefan is clearly an outstanding product designer and is enthusiastic about what he does -- making something better, and more attractive to customers. He originally had a lot of experience in the toy industry, such as with Hasbro, although the company now mainly works with any kind of consumer products.
Here are a couple of stories they told me about. The website has other case studies.
LoJo® is a transformation of the beanbag concept. It looks rather like a beanbag, but you can unzip it so that a seat falls down and the remainder supports you. The support comes from an inflatable bladder, which means that it can be shipped deflated, which saves on costs. It was created by Stefan and his wife Kristin, and there is a website for the product. Below is the main drawing of the patent specification, Collapsible seat.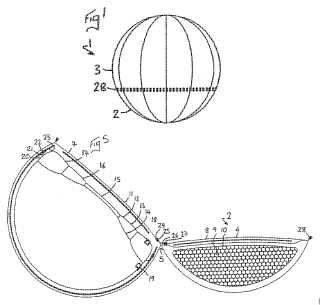 Another project was being asked to improve a sun lounger, Rotasol®, where it can fold away within a shell. The case study page shows the original drawings at the bottom, and the refined look at the top in mauve. There were constraints, such as keeping within the original shell dimensions (as tooling had already occurred), but it was possible to bring in features to improve versatility and safety. There is also a website for that company.
Bang Creations will do a certain amount for free. They can send a questionnaire about a concept (with a non-disclosure agreement) to anyone interested, and will briefly comment on the answers. This may lead to a free initial one-hour consultation.
All in all, I was impressed by the sheer range of what the company can do, and the obvious commitment and professionalism of those who work there.