The Apprentice hits the mark with gourmet street food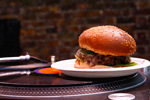 This evening's Apprentice shows the show's researchers have their ears to the ground with regard to the latest trend in street food retailing.
Pop-up shops selling gourmet fast food is all the rage in the trendier parts of London these days.
Luckily the Kings Cross development area is just one such place, with its Eat Street, just up the road from the updated eponymous station, and literally across the road from the recently opened University of the Arts.
I have been lured over to this new venture on numerous occasions, despite the relatively high prices compared to traditional fast food outlets. But the food has always been worth it, with a notable spicy burger which had a real bite to it.
As was pointed out during this weeks Apprentice episode, branding is a key element of any enterprise, and some of the stalls in Eat Street certainly have memorable names. My favourites are Daddy Donkey, Well Kneaded Ltd, Yum Bun, Hardcore Prawn, and Eat my Pies.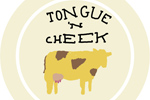 However, I think that Tongue 'n Cheek needs to find a way make its delicious sounding underrated meat cuts and Italian inspired street food treats, such as Ox cheek with caramelized onions and polenta, a bit more accessible given the queue size I observed the other day.
These names certainly compare favourably to the Apprentice team's choices of Gourmet Scot Pot and Utterly delicious Meatballs.