Oxford's Museum of the History of Science is hosting what they describe as "An exhibition of quirky patented devices with unusual uses, from musical board games to seemingly unbreakable padlocks." It ends on the 10 March, and is free.
They come from the collection of Fletcher Wallis, who has curated the exhibition. Here is an image of the introduction to the exhibition.
And here is an image of the display about a corkscrew invention by Sir Edward Thomason.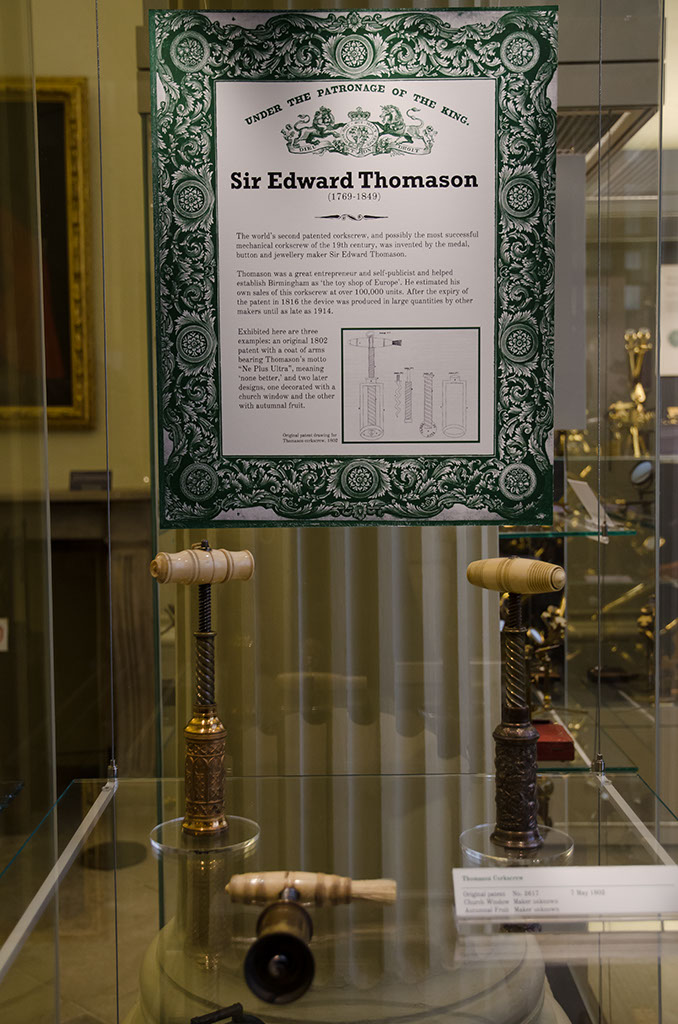 It all sounds great fun, and I am sorry that it is unlikely that I will be able to get up to Oxford to see it. From my experience I am only too well aware that while most patents are for useful if sometimes dull improvements, some are – well, distinctly strange. I am sure that a visit to see the exhibition, and indeed the museum (which I have never visited), would be very enjoyable.