09 December 2014
The making of a best-seller
The publishing team at the British Library enjoyed an early Christmas number 1 recently, when Mystery in White – the latest in our Crime Classics series – twice hit the top of the Waterstone's fiction bestseller charts, published in The Times. This caps an exceptional year for British Library Publishing in which booksellers across the UK have helped us to achieve unprecedented sales growth: since April we have sold more than 155,000 copies of our Crime Classics and more than 60,000 copies of Mystery in White alone.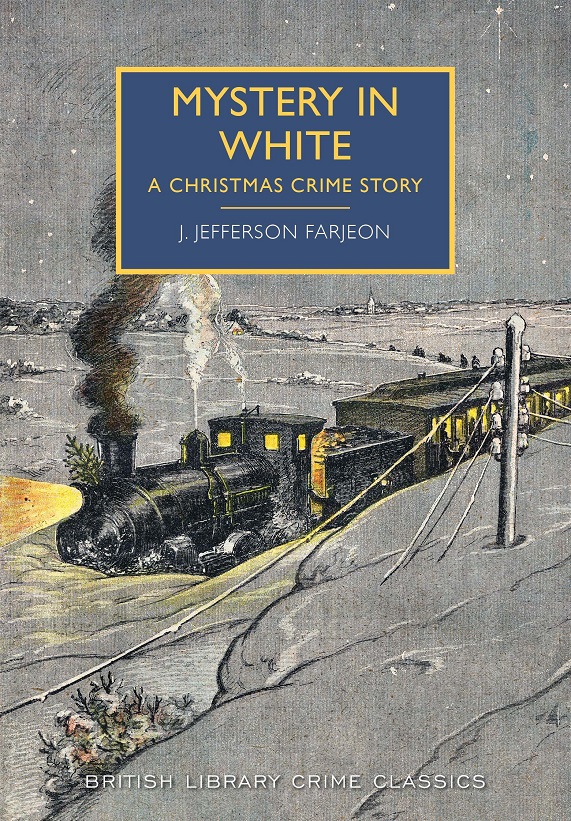 Best-selling British Library title Mystery in White.
We're a very small team operating in an environment that is quite tough on independent publishers, so we're extremely proud of our sales figures: UK trade sales in the crucial month of November were up 400% on the previous year. Independent and international bookshops have all got behind us, but we've especially benefited from support from the UK's largest bookselling chain, Waterstones. Their crime fiction buyer, Joseph Knobbs, commented that 'the British Library's Crime Classics imprint offers something a little different, and has been a hand-selling phenomenon for us. Booksellers and customers alike have taken the list to heart.'
Alongside the Crime Classics we've continued to enjoy strong sales and exceptional reviews for prestige titles such as A History of the 20th Century in 100 Maps and the exhibition book Terror and Wonder. The Crime Classics series began in 2012 with the publication of The Notting Hill Mystery, the very first detective novel. But growth really took off in early 2014 when we began to publish work from authors of the 1930s and 40s, the heirs and imitators of Agatha Christie. For years publishers have been concentrating on dark, violent, psychological crime novels, but we spotted a gap in the market for readers seeking escapist detective fiction with superb plots and period atmosphere. We carefully rebranded the series with a uniform cover design. Most of the images are 1930s railway posters from the National Railway Museum collection, which perfectly evoke the charming nostalgic feel of the books themselves.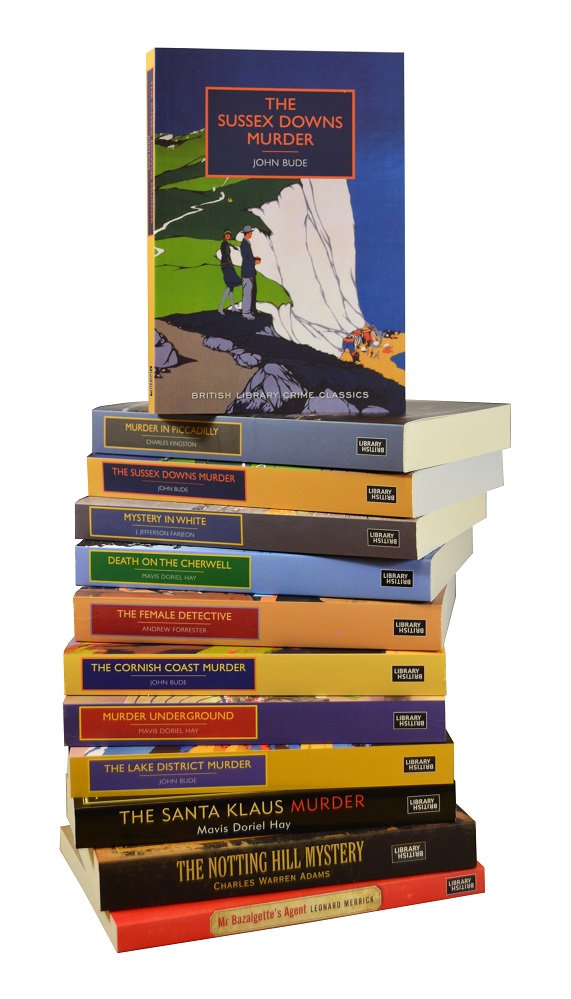 Finding more titles to emulate the success of Mystery in White is a major part of my role as the series editor. It's important to be connected to well-read experts in the crime community, and we benefit greatly from the advice and recommendations of bloggers and devoted readers, especially from our series consultant, the crime novelist Martin Edwards. I'm actively seeking submissions from literary agents, as well as reading large numbers of obscure books I've come across. Once we've identified titles with the key ingredients – strongly evoked settings are important, and a plot involving a train seems to help – we negotiate with literary estates and agents to secure the publication rights. The text of each novel is taken from the first editions – often very rare and highly collectable in their own right – held in the Library's collection.
People's existing respect and affection for the British Library is a huge factor in our success: readers take our brand seriously and they trust the books we recommend. Earlier this year the Daily Mail commented that 'the British Library has more books than any of us could read in a thousand lifetimes. But it is not the first name to spring to mind as a publisher of fiction, least of all crime fiction. Until now.'
This is one indication of how the Crime Classics series is helping to change the public perception of the Library. Broadening access and awareness of the collection is an important part of our remit as publishers for the Library, and the series has certainly helped to do that, not least through strong digital and international sales to new audiences.
But we're also here to generate revenue that helps support the Library's services to researchers and public visitors, so it's important that we focus on profitable publishing with broad appeal. With this in mind, we'll be continuing to build the Crime Classics for the foreseeable future, as well as adding to our strand of beautiful illustrated non-fiction titles, and experimenting with other fictional genres that have a seriously committed readership: watch this space for more of our Spy Classics, as well as some horror fiction and classic science-fiction.
Robert Davies
British Library Publishing