03 July 2015
British Library Imaging Studio – opening up our collections
In a quiet seaside town on the northern coast of Crete, a plaque affixed above the lintel of a deserted building silently states "Σήμερον εμού, αύριον ετέρου": Today it is mine, tomorrow someone else's. This statement remains a haunting reminder of the ephemeral nature of ownership. While land, building and object can be occupied or used for a finite period of time, they do not really belong to anyone.  Indeed, the transient existence of an abandoned structure serves as an abbreviated symbol for our global heritage: today it is in our care, tomorrow it will become the property of future generations.
Museums, galleries and libraries are the first places which come to mind when thinking about heritage sharing vehicles, serving both current and future generations. But how accessible are the modern museum's collections? It is an old statistic, yet no less true today, which still shocks those who hear it: on average our museums display approximately 1-3% of their total collection. Even with the age of digitisation upon museums , the percentage available to website visitors still does not vastly improve visibility (ENUMERATE's 2014 Survey Report on Digitisation in European Cultural Heritage Institutions reported only around 17% of collections were digitised).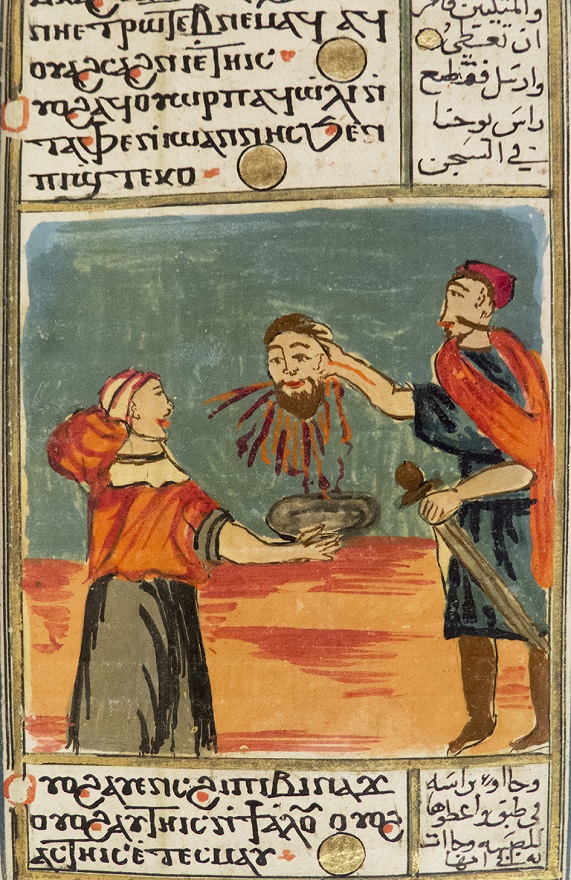 A Coptic and Arabic Gospel illumination, from a manuscript being digitised in the British Library Imaging Studio. (Or 1317 f57r)
Even if accessibility improves, is the heritage sharing process effective? Does the manner in which these objects are shared shine light on their original functions? Museum stores are often full of objects which will never again be used for their core purpose or intended use and are shown in isolation and out of context: a Yorùbán mask which will never again be used in a ceremony, a Roman ring which will not be worn again, or an airplane which will at no time fly again.
At the British Library and other library and archive collections, the landscape differs. Most of the Library's objects still retain their core function—to be read. Even without physically holding a book or manuscript, the text can still be read through a digital platform, such as the British Library's Digitised Manuscripts portal.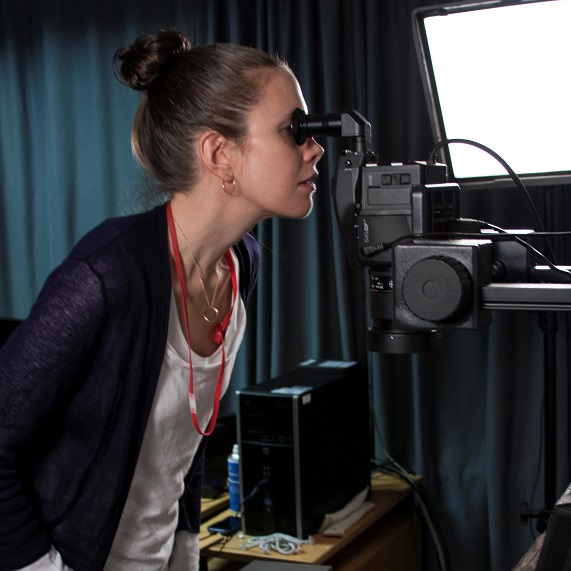 Kristin Phelps, Senior Imaging Technician, at work in the British Library Imaging Studio.
The sharing task at hand though is jaw-dropping: with around 56 million catalogued items, it would still take someone more than 153,000 years to get through this material based on looking at just one item per day. And this figure does not include uncatalogued items nor the new items acquired each year, which are measured not by numbers but rather by kilometres of shelving. It has truly become a problem of big data…or is it an opportunity?
The British Library and others are currently developing strategies of how to best cope with this overwhelming amount of data and to turn it into something both useful and useable. Recognising the strategic issue of how to thrive as a library in the digital age is one of the inspirations behind changes.
In January of this year, the Library introduced its Living Knowledge strategy for the next 8 years. One of the purposes of this strategy is to 'engage everyone with memorable cultural experiences.' The British Library's Imaging Studio is in a position to uniquely add value to this purpose. The Studio works with a random sample of the Library's broader collection and therefore is placed in the unusual, fascinating position of being able to present a visual and digital snapshot of the many types of material being digitised. To help engage the public in one of the unique cultural experiences realised every day at the British Library, we have launched a Twitter initiative of an image a day. These images will appear on Twitter Monday through Friday of each week and will give a flavour of items being imaged during the week. We hope our feed will give the opportunity of engagement with the objects using a digital platform and create the opportunity to generate discussions.
The British Library also has a service whereby people can buy images from our collection or use our Digitisation Services to digitise their collections with us.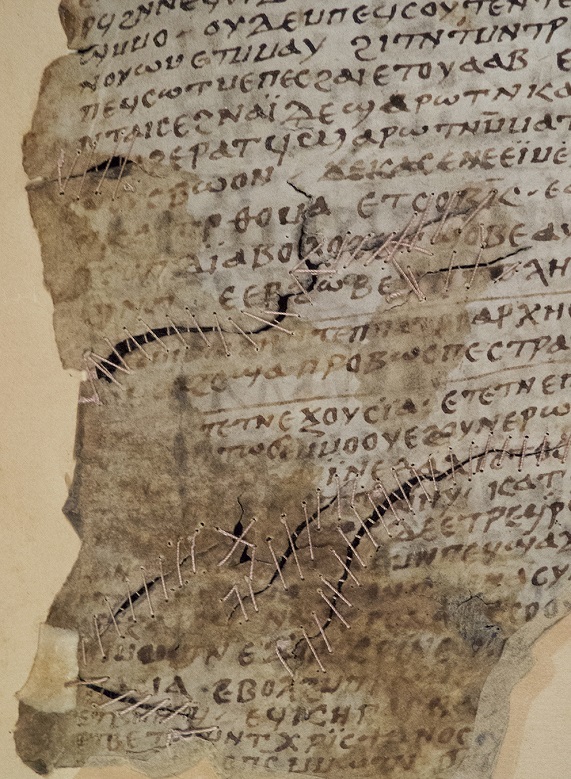 Parchment stitching repairs on a Coptic manuscript (Or 3581a f31r) - recently posted via Kristin's Twitter feed.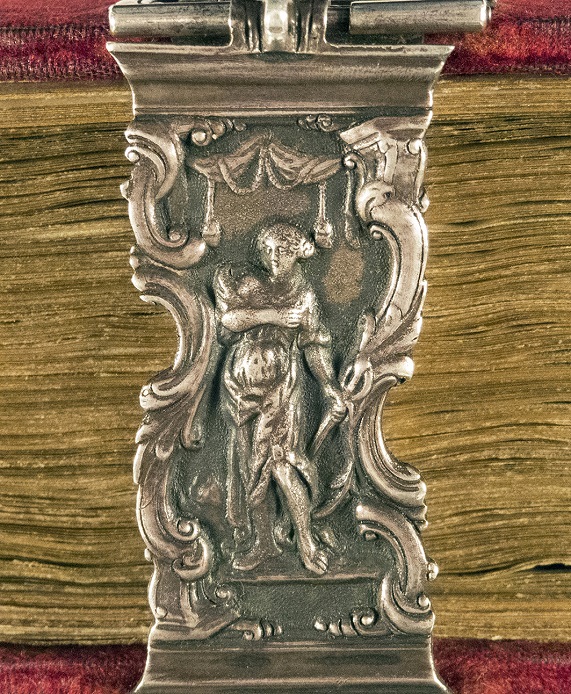 Later addition silver clasp on the binding of a 15th century French Book of Hours (Egerton 2019) one of many details of the physical collection items it is the Imaging Studio's task to capture. 
We invite you to beautify your Twitter feed and engage with the digitisation process as the British Library's Imaging Studio photographs a variety of items. We hope you will be reminded of all of the exciting things held by the British Library (which are not always books!). Follow the beautiful images of the British Library's collection as seen through the eyes and lens of the Studio Enjoy and share the images that move you or make you think. Be a part of our Living Knowledge and help us share our global heritage!
You can follow the British Library Imaging Studio on Twitter.
Kristin Phelps
Senior Imaging Technician