16 September 2022
Her Majesty Queen Elizabeth II and the British Library
We are deeply saddened by the death of Her Majesty Queen Elizabeth II. Since her passing, we have commemorated her life on social media – where many of you have shared your own touching reflections, anecdotes, and personal tributes.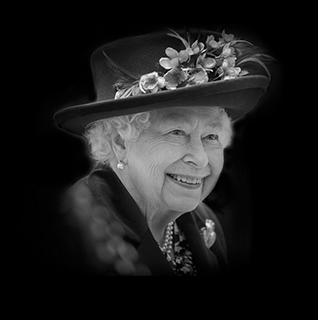 The British Library came into being in 1973, when Her Majesty The Queen was already twenty years into her long reign. She played a key role at one of the great milestones of our life as an institution, when she officially opened the Library's new building at St Pancras in 1998.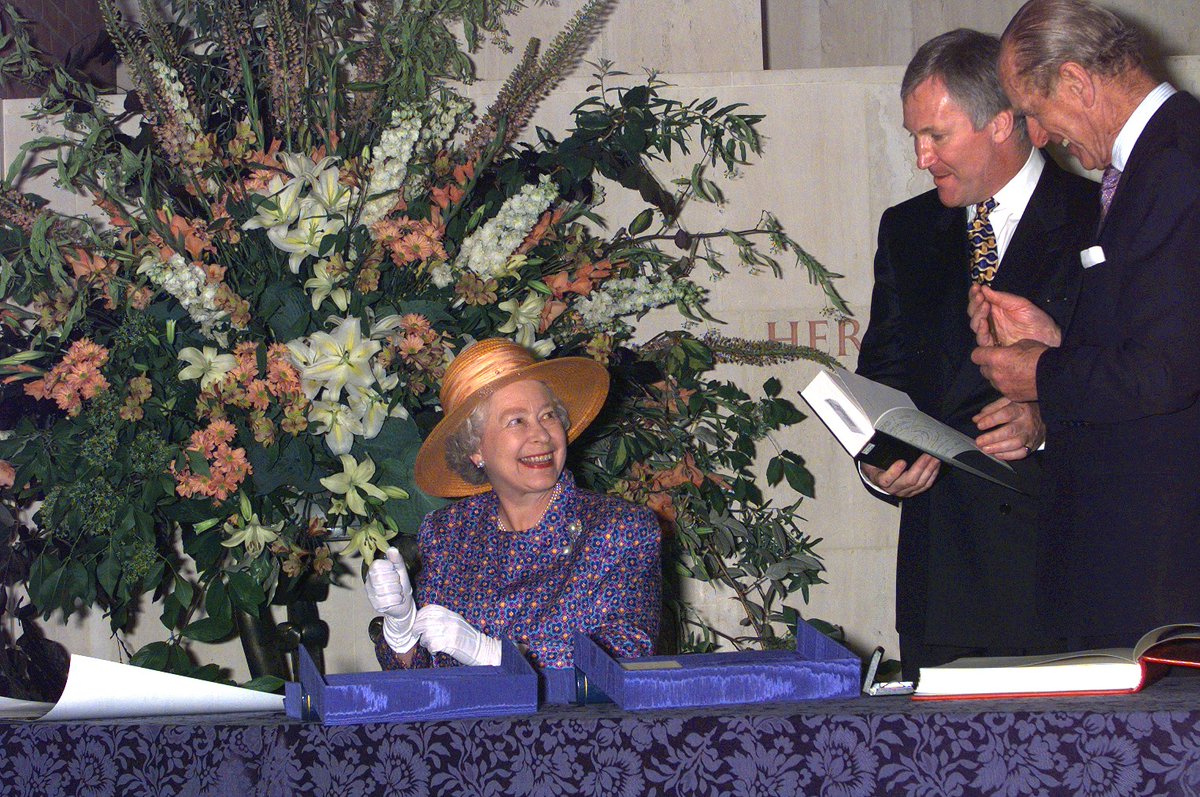 On that occasion, Her Majesty described the opening of the building – designed by Sir Colin St John Wilson, together with partner MJ Long, in a project that lasted more than three decades - as "an engagement which has, I think it is fair to say, been in my pending tray rather longer than most."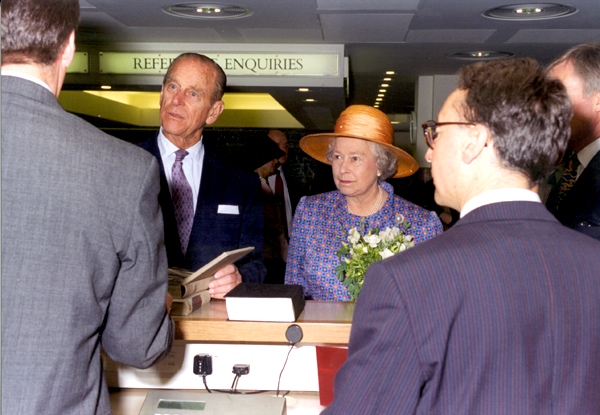 Nevertheless, she took the opportunity to congratulate the "architects, builders, engineers, designers, technicians, and management, to whom this labour of love must have seemed at times to be endless" and hailed the result as: "this remarkable building… to my mind it is truly worthy of our country's contribution to literature and scholarship, to science and technology."
Her Majesty had a direct family connection to several of the Library's founding collections, including the Royal Manuscripts collection - transferred to the British Museum by George II in 1757 - and the collection of George III (the 'King's Library'), which was bequeathed to the nation by his son, George IV. The Royal Music Library, with its outstanding collection of Handel manuscripts, which had been on loan to the British Museum since 1911, was donated by Her Majesty herself in 1957.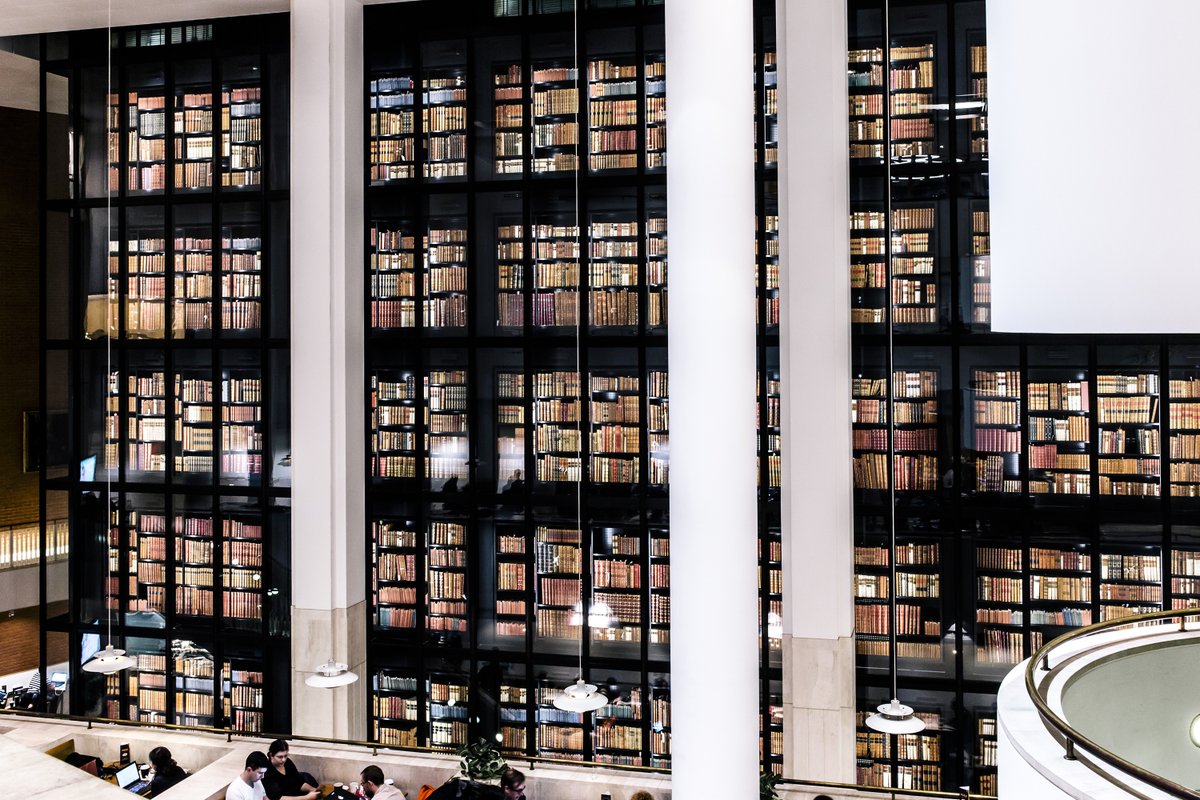 In her opening speech, she observed: "it is reassuring to find that – digital revolution notwithstanding – the books collected by King George III are still at the very heart of our national library - and given such a prominent place in the glass tower behind me."
In 2011, Her Majesty, accompanied by HRH Prince Philip, the Duke of Edinburgh, visited the Library to open our exhibition, Royal Manuscripts: The Genius of Illumination.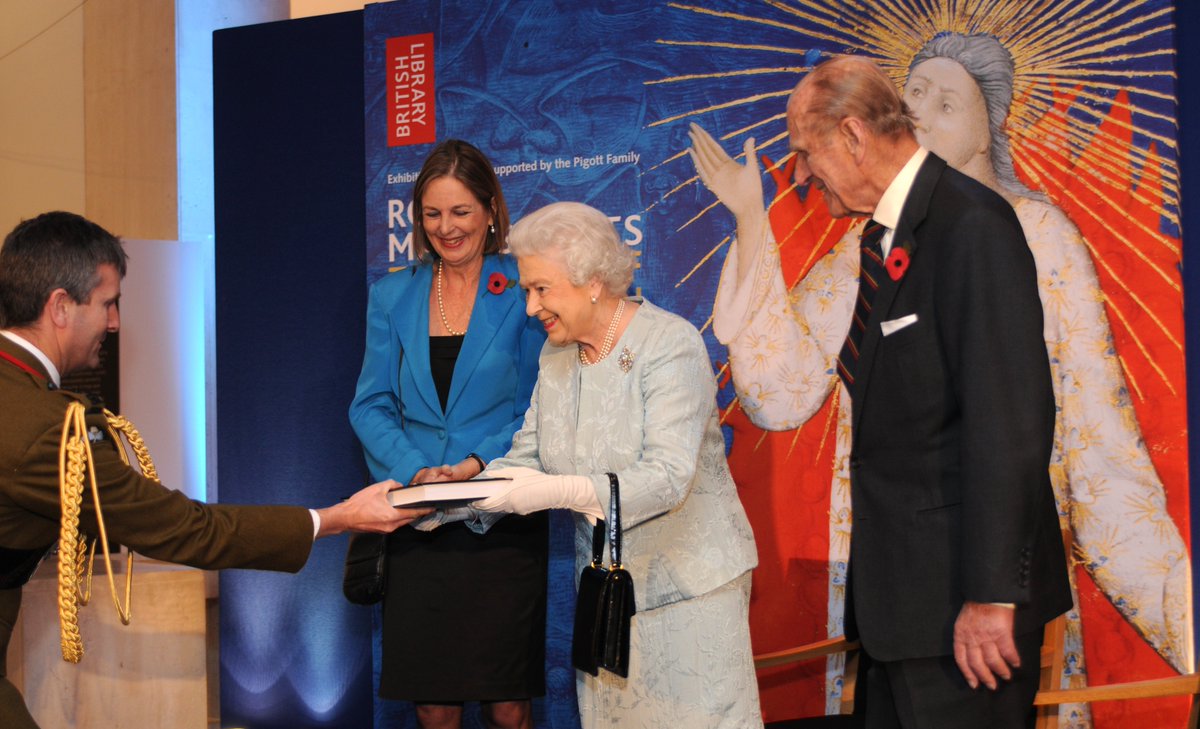 This was one of several visits over the years, including the opening of our exhibition on the history of British newspapers in 2006. Her Majesty also had a formal role, enshrined in the British Library Act, of appointing one member of the Library's Board.
Her Majesty Queen Elizabeth II will be warmly remembered at the Library, especially by everyone who met her during her visits here, or on other official occasions.
The Queen's 1940 broadcast in our Sound Archive
Her Majesty the Queen's speeches and broadcasts have been a source of comfort and inspiration for many:
Throughout her life she offered words of wisdom and comfort to the nation. This edited extract from a radio broadcast in our Sound Archive dates from 1940, during World War II. Princess Elizabeth, then aged 14, speaks to the children of Britain, in particular those who had been evacuated and were separated from their parents, as she often was herself during this time.
'A broadcast message to children', recorded 13 October 1940. Shelfmark 1CD0197283/2CD0053501
We will never forget her compelling words, as well as her support and belief in our mission at what was a crucial moment in our history as the UK national library.