27 July 2010
Augsburg was a busy, bustling city in 1521, as may be observed in the woodcut bird's-eye view currently in Magnificent Maps. The workings of this prosperous urban centre are laid out for the rest of Europe to envy and aspire to. There's only one other example of this map, in Augsburg town hall.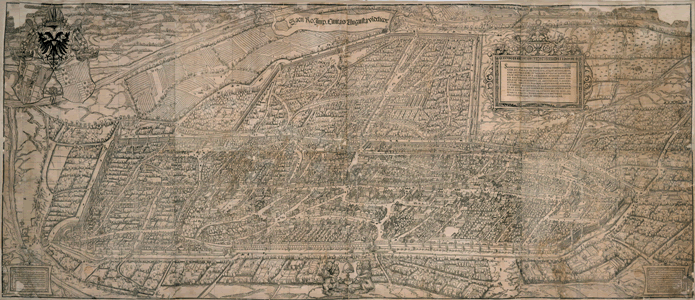 Now, I had been told that amongst the myriad street scenes a funeral is taking place, but it was only very recently that I located it.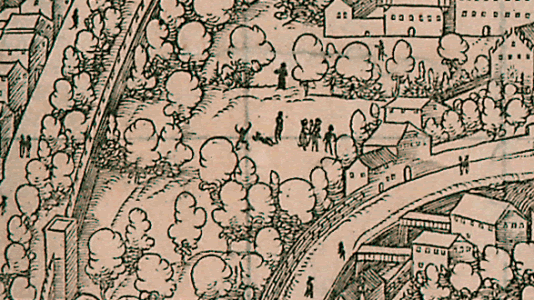 ... at least I think this is a funeral. One figure lies on the ground, whilst another gesticulates wildly. A group loiters nearby - the bereaved, or accessories? Looking at it more closely, perhaps this isn't a funeral after all. Perhaps I've unwittingly stumbled upon another, altogether more sinister scene of murder. Is this the criminal underbelly of sixteenth century Augsburg laid out before our eyes? 
I doubt it, but fun to ponder anyway. Those of you who've seen the film Blow Up, or even Hitchcock's Rear Window, may appreciate the ambiguity, and the dangers of seeing what one is compelled to see rather than what is actually there.