10 May 2013
Ordnance Surveyors' Drawings opened for reuse
The Library's unique collection of Ordnance Surveyors' Drawings is now available under new terms, making the maps freely accessible and usable in digital tools.
The Ordnance Surveyors' Drawings (OSDs), compiled between 1789 and c.1840, represent the first continuous topographic mapping of England and Wales and are the most detailed record of the landscape preceding full-scale industrialisation in the mid-19th century. These original manuscript maps, drawn primarily at scales of ca. 1:21,120 and 1:31,680, with coastal areas of military significance at ca. 1:10,560, depict the whole of Wales and England south of an east-west Preston-Hull line.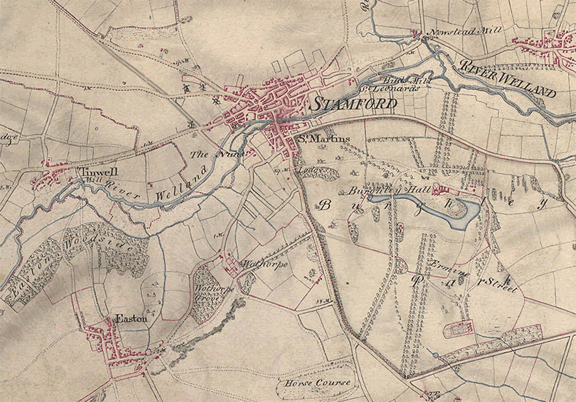 Detail of OSD 267(pt.2). Ordnance Surveyors' Drawings. Boyce, draughtsman. 1814
Though these ink-on-paper drawings formed the cartographic basis for the first published Ordnance Survey one-inch mapping, they contain topographic details not captured in the smaller-scale, printed series. The detail above of the 1814 OSD 267(pt.2) was drawn at a scale of two-inches-to-the-mile and indicates field boundaries, land cover, water courses, relief, roads and footpaths, and built features, including the presence of stone walls, drawn here in red.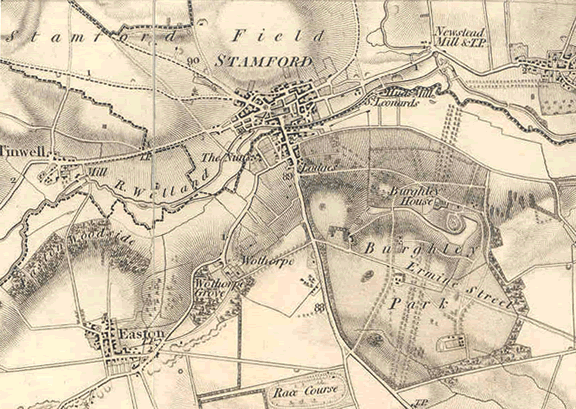 Detail of Sheet 64. Ordnance Survey,  Old series,  First ed.  1:63,360. 1824
In contrast, the published sheet above in the First Ed (Old Series), printed in 1824 and based on the OSD, was by necessity generalised, due to the smaller scale (one-inch-to-the-mile) and limitation to black-and-white. 
The OSDs were georeferenced in 2012, and partly as a result of the immense success of that public crowdsourcing effort – BL Georeferencer - scanned images of the maps have been "opened up" for reuse under an Open Government Licence. A small sample of four OSD images have been posted to Wikimedia Commons here. The remaining 400 or so will follow; if you wish to be notified when it is complete, contact georeferencer@bl.uk
Another exciting development with these maps is their inclusion in British Library Labs, a new project supporting research and development with BL digital data that offers direct curatorial and financial support, including an expenses-paid residency at the British Library. We are hoping that researchers and developers with an interest in cartographic history and geospatial data will participate, and we'll see these maps put to new and dynamic uses online!