16 October 2013
Maps of Paradise
Alessandro Scafi's wonderfully illustrated, perceptive book  'Maps of Paradise' has just been published by the British Library, and is available in, amongst other places, the British Library shop.  I'm delighted to say that  Alessandro has written a blog post describing his engagement with this extraordinary subject, and its continuing relevance in the world:
Where is paradise? I have always been intrigued by paradise on maps. It all began when I was writing my BA thesis, in the late 1980s. I came across, again and again, the same cliché: medieval people were so prone to believing in monsters and marvels that they even located earthly paradise on a map. I felt the cliché needed to be replaced by knowledge. In my doctoral dissertation at the Warburg Institute, which I submitted in 1999, I investigated the notion of earthly paradise in Western Europe from Late Antiquity to the fifteenth century. I also began to explore the history of the cartography of paradise, and I ended up writing a history of how the biblical Garden of Eden has been put on maps from the early Middle Ages to the present day.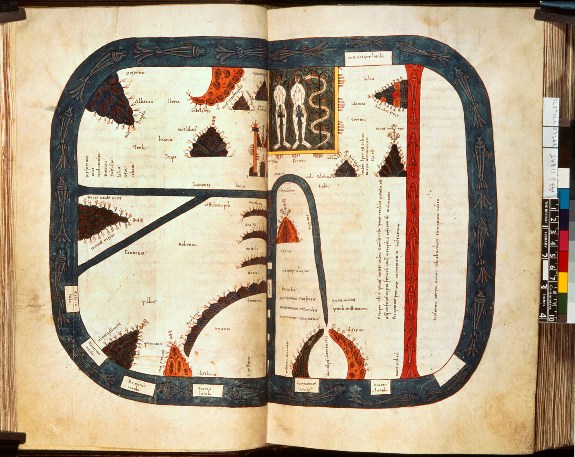 World map from Beatus of Liebana, In Apocalypsin [Monastry of san Domingo de Silos, 1109] . British Library, Add.MS 11695.



During a long conceptual journey, I have encountered earthly paradise in a diversity of guises, fashioned from words on the page and lines on a map. Whether a medieval map maker, a Renaissance biblical scholar, or a Near East archaeologist was involved, what intrigued me most were the diverse ways in which scholars and mapmakers rose to the challenge of identifying the location of paradise on a map, despite being beyond human reach.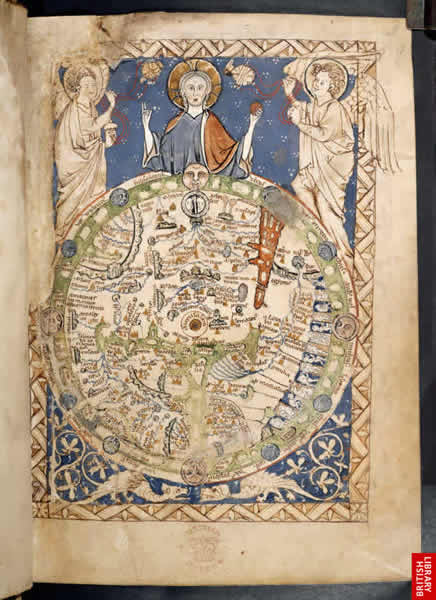 The 'Psalter' world map. London, c.1265.  British Library, Add.MS 28681.

The issue has been moulded and remoulded generation after generation and none of the "last words" on the location of paradise was ever effectively final. From the enduring debate over the location of paradise, however, I have learnt more about the people involved than about the issue itself. I have also found that modern historians have been far too quick to brand the products of a history of which they themselves are part as simple-minded and naïve. It is clear that profound human needs lie at the roots of all forms of the nostalgia for paradise. Humans long to be united in safety and peace. Each individual yearns to find a purpose that is higher than that defined by physical existence, and to be spared violence, injustice and social alienation.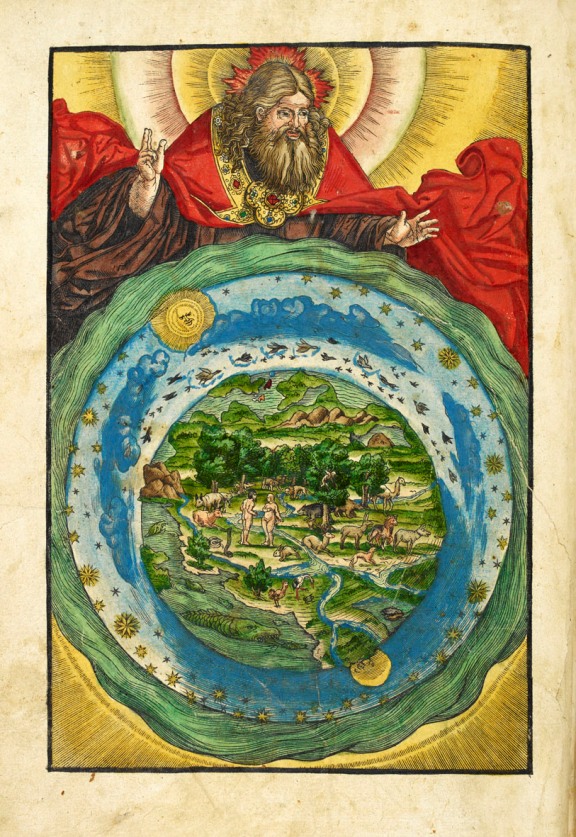 The Garden of Eden, from Biblia, das ist, die gantze Heilige Schrifft Deudsch [Wittenberg: Hans Lufft, 1536] British Library, I.B.9

The maps of paradise that I studied celebrate the history of a paradox: the attempt to map the unmappable. At the same time  they also mirror a universal dream of perfection and happiness. All peoples share a nostalgia for a joy that was experienced at the beginning of everything, or else a yearning for a joy to be experienced at everything's end. All civilizations have imagined a condition, a place, a time for paradise. These Maps of Paradise mirror the universal (and never forgotten) yearning to discover heaven on earth.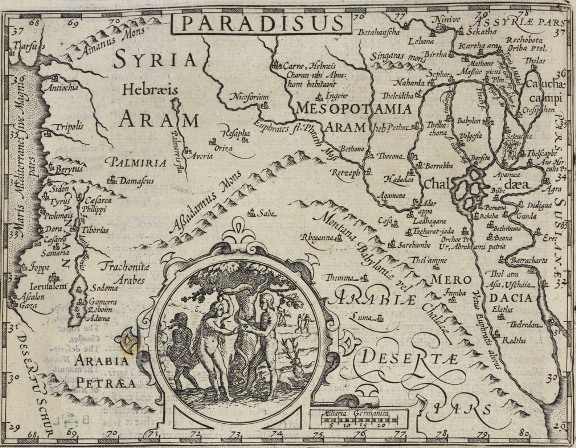 Jodocus Hondius, Paradisus, from Atlas Minor [Amsterdam: J. Hondius, 1607/10]. British Library, Maps C.3.a.3.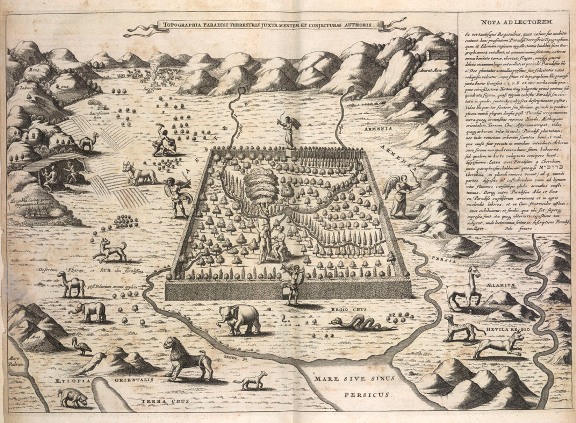 Athanasius Kircher, Topographia paradisi... from Arca Noe, 1675. British Library 460.c.9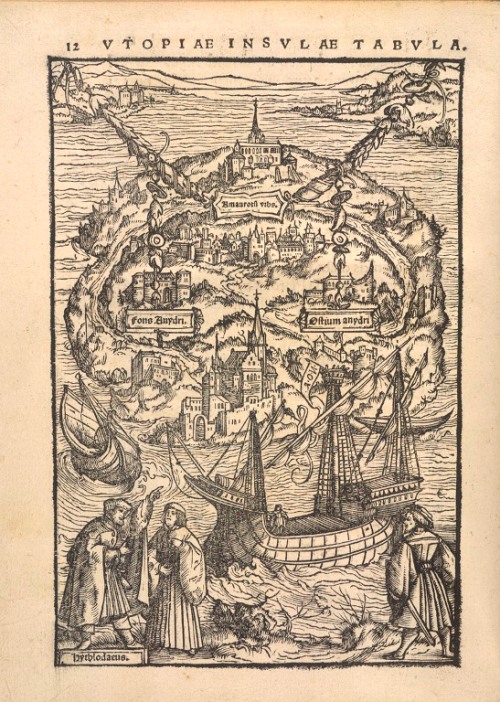 Utopia Insulae Tabula from De optimo reip. statu deque noua insula Vtopia libellus ... Thomae Mori [Basle: J. Frobenium, 1518]. British Library G.2398.(1.) 

Alessandro Scafi