29 July 2014
We are in the last quarter of maps of this BL Georeferencer release.  I always like to review at this stage what has been accomplished and what remains. The maps left can be the most difficult ones, so those who like a challenge and want to undertake some tricky online research, this is your time!
Some of my picks for greatest challenges:
Hand drawn! Transliterated from a non-Roman alphabet! On its side!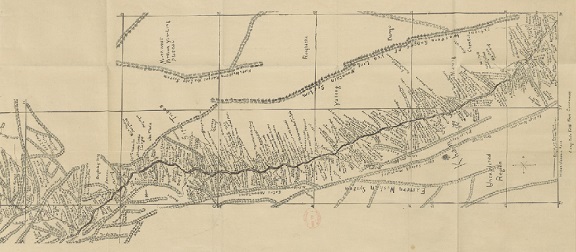 This map is from W.J. Reid's account of his exploration of western China and eastern Tibet, Through Unexplored Asia. It depicts a mountainous and relatively remote area in central China. There are not a great number of placenames for this area in online maps, and even these may not be spelled the same as the handwritten map labels. Thanks to the volunteer ("digger"), who solved it by using the lat-long references on the map.
I should add that no-one likes a map on its side - one participant said "Help me please, before I need to visit my chiropractor"! Unfortunately, because these maps were semi-automatically extracted from the texts and posted online, this is not an option for now.
Early mapping! Medieval script! Book in Hungarian!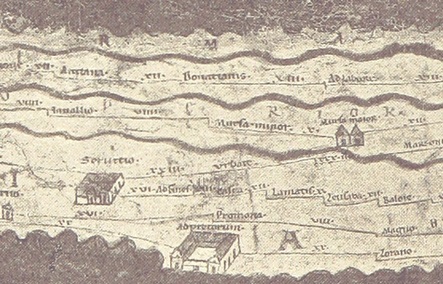 This map is a reproduction of a medieval map within an 1895 book in Hungarian, A magyar nemzet tortenete. 
Unless the map is already familiar to them, the participant will need to read the Hungarian text and decipher the map's medieval handwriting to place it - not a straightforward demand. (This one is still available, so Hungarian-speaking medievalist georeferencers, come forward!)
For every difficult map, however, there may be numerous more familiar ones.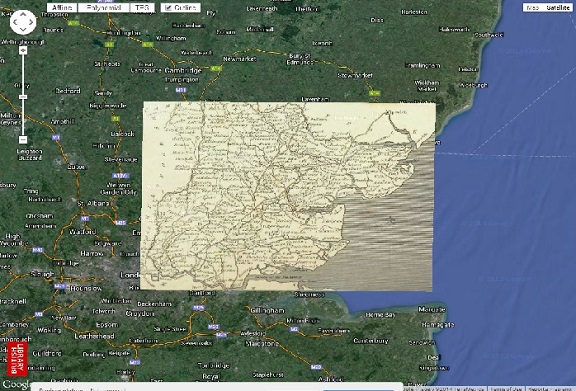 This map of Essex is one of 46 from the 1813 Topographical Dictionary of the United Kingdom.
If you've a talent for geography and curiosity about historic places and spaces, your input to BL Georeferencer will be valuable indeed. There are 762 maps remaining, waiting to be placed!