04 December 2014
Maps in the 20th century: Disney World UK
In the 'Roaring Twenties' US tourists flocked to the UK in their droves to sample and rediscover their literary language through famous sites of English literature.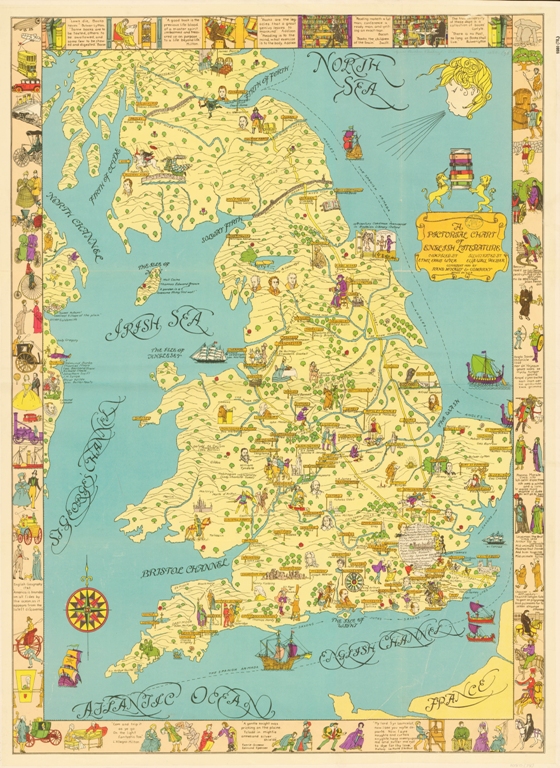 Rand McNally, A Pictorial Chart of English Literature, Compiled by Ethel Earl Wylie. Chicago, 1929. British Library Maps 1080.(78.).
Catering to this audience, the American map publisher Rand McNally produced a chart of English literature in 1929. It visualised England and Wales almost as if they were a theme park, a literary Alton Towers.  Think 'Shakespeare Land' or 'The Bronte adventure'. Note, however, the absence of Joyce and D.H. Lawrence. This theme park did not admit the avant garde. No 'Lawrence Log-flume' here thank you very much.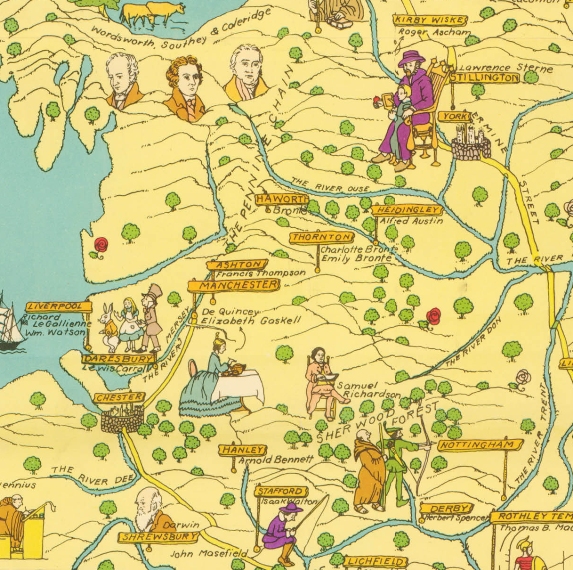 The map is especially interesting when placed alongside another tourist map by Rand McNally, produced about 50 years later for Brits making the reciprocal journey to Florida in the 1980s (but by that time by plane, not passenger liner).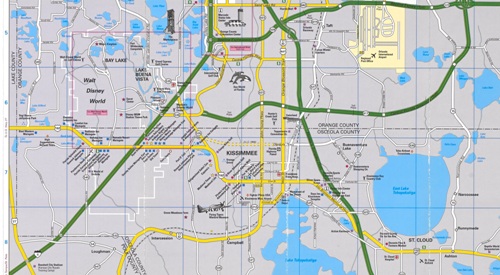 Rand McNally, Orlando including Walt Disney World [detail]. Chicago, 1994. British Library Maps 220.a.737 
Walt Disney World opened in 1971 and quickly became the most popular tourist destination in the entire world. In contrast to the 1929 literary England and Wales adventure, Walt Disney World is not shown as a theme park. It is shown as a normal, straightforward town with roads, bridges, boundaries and transit stops. There is essentially nothing to distinguish it from the nearby areas of Kissimmee or St Cloud.
This is the great thing about maps. They are incredibly focused on their purpose. The 1980s British tourist needed the map to find his and her way. The American tourist in the late 1920s wanted to savour and relive the experience of literary England through the map. Both maps worked their magic with consummate ease.
A History of the 20th Century in 100 Maps is published by the British Library