12 August 2015
20th century maps: internship opportunity
The British Library's Map Library is offering the following three month internship opportunity for a Research Council funded PhD student.
Contribute to a major exhibition launching in November 2016 that will explore key aspects of national and international government policy, boundaries and identities through the 20th Century. You will focus on developing part of the exhibition narrative that discusses the role of maps in geopolitical contexts e.g. boundary mapping used to establish new national borders; the role of mapping in communicating the work and supporting the existence of supranational bodies such as the UN andEEC.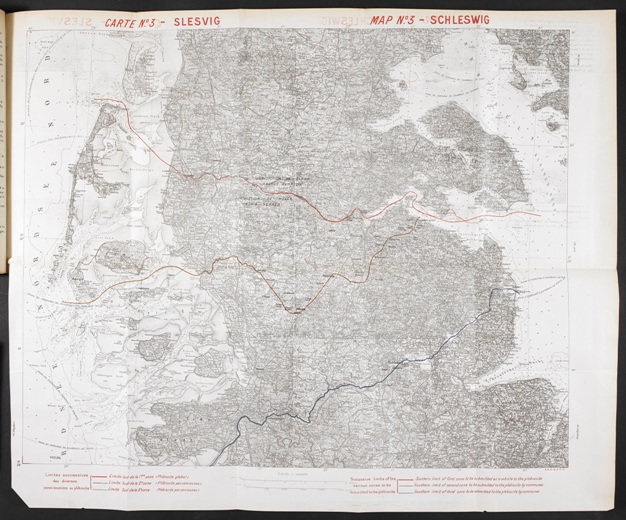 CARTE NO. 3 - SLESVIG / MAP NO. 3 - SCHLESWIG from Conditions de Paix  =  Conditions of Peace [Paris, s.n., 1919]. British Library L.B.31.c.6113. 

One placement is available, open to Economic and Social Research Council students. You can find further details of the scheme, together with application form and guidance notes here. 
This is one of a number of exciting internship opportunities offered by the British Library, and the deadline is fast approaching: 16:00 on the 28th August 2015. Good luck!