27 September 2012
Delius Weekend at the British Library
The following is a guest post by Megan Russ.
The British Library recently contributed to the 150th anniversary celebrations of the birth of the composer Frederick Delius (1862-1934) by hosting Delius in 2012: an International Celebration. The Delius Society assembled an illustrious panel of speakers, which included leading scholars from around the world. The weekend also saw recitals by winners of the 2011 Delius Prize and the winner of the inaugural Frederick Delius International Composition Prize.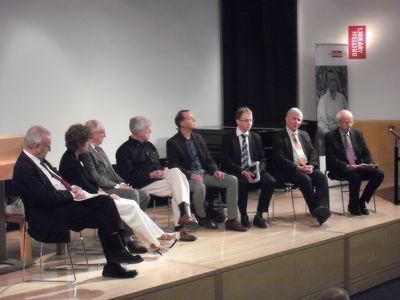 A theme of the weekend was the promotion of a composer who is unduly neglected in the contemporary classical music world. Part of the reason for this, the speakers reiterated, was that Delius defies every convention and label. Born in Bradford of German parents, he lived in Florida (USA) and spent most of his adult life in France. He is usually labelled a British composer though his music was rarely performed here during his lifetime. Delius's unique compositional voice was also praised. Paul Guinery (Pianist and Broadcaster) and Digby Fairweather (Jazz Trumpeter and Composer) highlighted the many jazz elements which Delius foreshadowed in his music. Jeremy Dibble (Durham University) further emphasised Delius's rich and unusual harmonic treatments in 'A Village Romeo and Juliet'. Nora Sirbaugh (College of New Jersey, USA) considered Delius's nuanced treatment of texts, particularly in translations of his songs.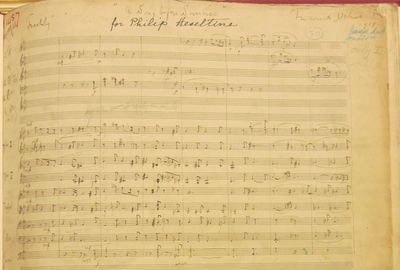 Other contributors spoke about the state of Delius research and his music in the UK and abroad. Richard Chesser (British Library) gave an illuminating talk on the Delius manuscripts in the BL and uncovered several areas for further research. Lionel Carley (The Delius Society) reported a wealth of events happening during this anniversary year and Jérôme Rossi (University of Nantes) gave a report on Delius in France today.
The conference was enriched by a wealth of musical content. Two excellent recitals were presented.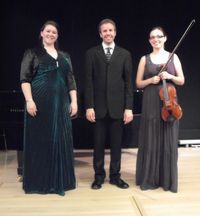 Dominika Fehér (violin), Natalie Hyde (soprano) and Robert Markham (pianist) gave an all-Delius programme which, by a turn of luck, included many pieces that had been spoken about earlier in the day. Michael Djupstrom's prize-winning new work 'Walimai' (2011) was greeted with enthusiasm. He and Ayane Kozasa (viola) also included a delightful performance of Delius' Sonata No. 2 for violin and piano (adapted for the viola by Lionel Tertis, 1932). Bo Holten (Composer and Conductor), a renowned Delius interpreter, gave a welcome practical view of Delius interpretation for modern performers, including many examples from classic and contemporary recordings—the conductors remaining anonymous.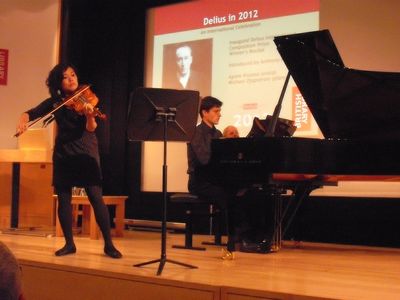 The weekend was rounded off with a screening on Sunday afternoon of John Bridcut's recent BBC film, Delius: Composer, Lover, Enigma. The conference was by all accounts a success and everyone clearly enjoyed spending an entire weekend talking about nothing but Delius!