28 September 2012
The British Library Journal began its life in 1975, shortly after the establishment of the British Library, to continue the tradition of the British Museum Quarterly. Since 2002 the British Library Journal has been published exclusively online, with PDF downloads of articles freely available at www.bl.uk/eblj. It is a pleasure to report that scanned files of the 25 volumes of the printed journal have now been added to the website.
Music has always featured prominently in the journal, and this post provides a list of all the music-related articles that have appeared over the last 37 years.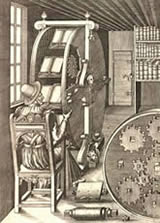 They range from discussions of medieval music theory to Adorno, from core collections including the Handel manuscripts in the Royal Music Library to more obscure names such as the organist John Watts. Contributors include several of the leading musicologists of today, and several articles by present or former members of staff.
The eBLJ continues to welcome scholarly research into the contents and history of the British Library and its collections. All articles are peer-reviewed, and the editor, Dr Barry Taylor, welcomes submissions: see http://www.bl.uk/eblj/forcontributors.html
1975
A collection of German religious songs of the mid-sixteenth century
David Paisey
http://www.bl.uk/eblj/1975articles/pdf/article8.pdf
 
Some occasional aspects of Johann Hermann Schein
David Paisey
http://www.bl.uk/eblj/1975articles/pdf/article17.pdf
 
1978
Notes: An unknown Mendelssohn autograph
Oliver Neighbour
http://www.bl.uk/eblj/1978articles/pdf/article19.pdf
1980
The Ayrton Papers: music in London, 1786-1858
Pamela Willetts
http://www.bl.uk/eblj/1980articles/pdf/article2.pdf
 
Vignettes in early nineteenth-century London editions of Mozart's operas
Alec Hyatt King
http://www.bl.uk/eblj/1980articles/pdf/article3.pdf
 
1981
Paul Hirsch and his music library
Alec Hyatt King
http://www.bl.uk/eblj/1981articles/pdf/article1.pdf
1985
The library of the Royal Philharmonic Society
Alec Hyatt King
http://www.bl.uk/eblj/1985articles/pdf/article1.pdf
 
The Elgar sketch-books
Pamela Willetts
http://www.bl.uk/eblj/1985articles/pdf/article2.pdf
 
Alban Berg and the BBC
Nick Chadwick
http://www.bl.uk/eblj/1985articles/pdf/article3.pdf
 
The Curzon collection
Oliver Neighbour
http://www.bl.uk/eblj/1985articles/pdf/article4.pdf
 
Julian Marshall and the British Museum: music collecting in the later nineteenth century
Arthur Searle
http://www.bl.uk/eblj/1985articles/pdf/article5.pdf
Recent acquisitions: Department of Printed Books: notable acquisitions 1964-1985: music library
Oliver Neighbour
http://www.bl.uk/eblj/1985articles/pdf/article13.pdf
 
1988
A friend of the Clementis
C. J. Wright
http://www.bl.uk/eblj/1988articles/pdf/article7.pdf
1989
Thomas Tudway and the Harleian Collection of 'Ancient' church music
William Weber
http://www.bl.uk/eblj/1989articles/pdf/article13.pdf
1990
Recent acquisitions: music: a monument of the ancient music
Graham Pont
http://www.bl.uk/eblj/1990articles/pdf/article17.pdf
Working with Vaughan Williams: some newly discovered manuscripts
Roy Douglas
http://www.bl.uk/eblj/1990articles/pdf/article18.pdf
1992
The 'Tregian' manuscripts: a study of their compilation
Ruby Reid Thompson
http://www.bl.uk/eblj/1992articles/pdf/article13.pdf
1995
Alec Hyatt King (1911-1995)
P. R. Harris and O. W. Neighbour
http://www.bl.uk/eblj/1995articles/pdf/article10.pdf
A new English keyboard manuscript of the seventeenth century: autograph music by Draghi and Purcell
Christopher Hogwood
http://www.bl.uk/eblj/1995articles/pdf/article11.pdf
An early eighteenth-century manuscript of harpsichord music: William Babell and Handel's 'Vo' far guerra'
Graham Pont
http://www.bl.uk/eblj/1995articles/pdf/article12.pdf
A book of cantatas and arias bought in Florence, 1723
Reinhard Strohm
http://www.bl.uk/eblj/1995articles/pdf/article13.pdf
'The art of dancing, demonstrated by characters and figures': French and English sources for court and theatre dance, 1700-1750
Moira Goff
http://www.bl.uk/eblj/1995articles/pdf/article14.pdf
John Field: the 'hidden manuscripts' and other sources in the British Library
Robin Langley
http://www.bl.uk/eblj/1995articles/pdf/article15.pdf
From Purcell to Wardour Street: a brief account of music manuscripts from the Library of Vincent Novello now in the British Library
Chris Banks
http://www.bl.uk/eblj/1995articles/pdf/article16.pdf
Mátyás Seiber's collaboration in Adorno's jazz project, 1936
Nick Chadwick
http://www.bl.uk/eblj/1995articles/pdf/article17.pdf
Music Library: notable acquisitions 1985-1994
Malcolm Turner
http://www.bl.uk/eblj/1995articles/pdf/article18.pdf
1997
The dating of Seiber/Adorno papers held by the British Library
Evelyn Wilcock
http://www.bl.uk/eblj/1997articles/pdf/article20.pdf
1998
The Tyson Collection
Oliver Neighbour
http://www.bl.uk/eblj/1998articles/pdf/article17.pdf
2006
A Late Renaissance Music Manuscript Unmasked
Richard Charteris
http://www.bl.uk/eblj/2006articles/pdf/article3.pdf
Who was Mozart's Laura? Abendempfindung and the Editors
David Paisey
http://www.bl.uk/eblj/2006articles/pdf/article9.pdf
2008
A Wesleyan Musical Legacy
Graham Pont
http://www.bl.uk/eblj/2008articles/pdf/ebljarticle42008.pdf
Guy of Saint-Denis and the Compilation of Texts about Music in London, British Library, Harl. MS. 281
Constant J. Mews, Catherine Jeffreys, Leigh McKinnon, Carol Williams, and John N. Crossley
http://www.bl.uk/eblj/2008articles/pdf/ebljarticle62008.pdf
2009
The Royal Music Library and its Handel Collection
Donald Burrows
http://www.bl.uk/eblj/2009articles/pdf/ebljarticle22009.pdf
2010
The First British Performances of Beethoven's 'Choral' Symphony: The Philharmonic Society and Sir George Smart
Arthur Searle
http://www.bl.uk/eblj/2010articles/pdf/ebljarticle42010.pdf
2011
1793: A Song of the Natives of New South Wales
Keith Vincent Smith
http://www.bl.uk/eblj/2011articles/pdf/ebljarticle142011.pdf
2013
Cornelius Cardew's Music for Moving Images: Some Preliminary Observations
Clemens Gresser
http://www.bl.uk/eblj/2013articles/pdf/ebljarticle42013.pdf
A Place for Music: John Nash, Regent Street and the Philharmonic Society of London
Leanne Langley
http://www.bl.uk/eblj/2013articles/pdf/ebljarticle122013.pdf
2014
A Donizetti Manuscript in the Zweig Collection
Christopher Scobie
http://www.bl.uk/eblj/2014articles/pdf/ebljarticle122014.pdf