16 October 2012
Fernando Valero (1854-1914) Rare recording previously thought lost
The rarest item in the recent donation of rare discs from Martin James Gordon Moir was undoubtedly a single sided shellac disc of the Spanish tenor Fernando Valero.  Because Valero only made a handful of discs for the Gramophone & Typewriter Company (probably only six sides) on 16th June and 15th July 1903, his discs are highly sought after – but the one donated to The British Library is of even greater interest because even though allotted a catalogue number and printed label, it is thought by collectors to be unpublished.  Indeed, Valero's entry on Spanish Wikipedia claims that this recording of Mattinata by Tosti 'appears to be "lost"'.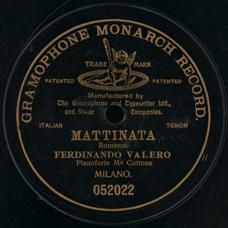 From 1880 Valero sang in Italy and appeared on the great opera stages of the world including Berlin, Lisbon, New York, Chicago and London while in 1885 he sang the role of Werther at La Scala.  However, the role he became most identified with was that of Don José in Bizet's Carmen which he first performed in St Petersburg in 1884.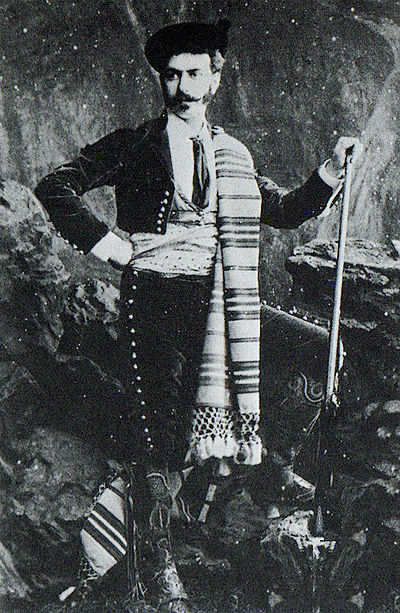 Valero retired in 1902 and settled in St Petersburg where he died in 1914.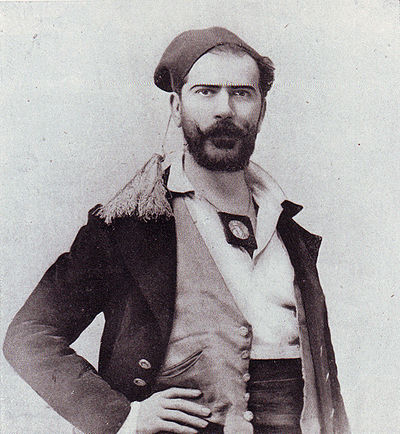 The recording of Mattinata was transferred at 77 rpm with the music sounding in the key of A flat major as this sounds the most plausible pitch.
GRAMOPHONE MONARCH 052022 playback