27 January 2015
Mozart in London talks at the British Library
To celebrate the 250th anniversary of Wolfgang Amadeus Mozart's childhood visit to London, the British Library presents a series of three illustrated talks in association with Classical Opera.  The eight-year-old Mozart arrived in London in April 1764 with his mother, father and sister, and they were to remain for fifteen months. During this time Mozart composed his first symphonies and arias, gave numerous performances and heard a wide range of music by other composers. London was a thriving musical centre, and this visit had a formative influence on the development of Mozart's compositional voice.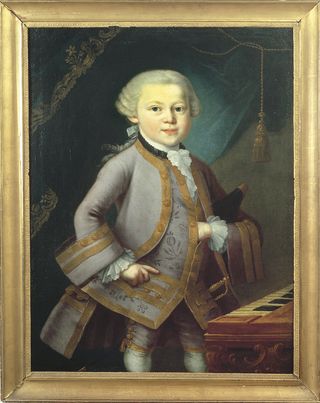 Pietro Antonio Lorenzoni (1721-1782), Portrait of Wolfgang Amadeus Mozart. © De
Agostini / The British Library Board
Leading Mozart scholar Cliff Eisen – Professor of Music at King's College, London – presents three different facets of Mozart's London in dialogue with three other experts. They cover the people Mozart met, the places he visited and the music he heard, and contextualise the crucial early years of a composer who even at the age of eight was being called a 'Prodigy of Nature'. 
Friday 6 February 2015, 6.30pm
MADE IN CHELSEA: The Music of Mozart's London
Cliff Eisen and Ian Page assess Mozart's musical development and influences during his stay in London. The talk is followed by the first performance in modern times of a recently re-discovered 'Mozartian' sonata by J.C.Bach, played by harpsichordist Steven Devine.
Friday 13 February 2015, 6.30pm
'ALL THAT LIFE CAN AFFORD': London In 1765
Cliff Eisen and the acclaimed historian Lucy Inglis unveil a London which had recovered from The Great Fire a hundred years previously to become the largest and most affluent city in the world.
Monday 2 March 2015, 6.30pm
DIVINE WARBLING: The London Pleasure Gardens
Cliff Eisen discusses social and musical aspects of London's Pleasure Gardens with Steven Devine, who also accompanies soprano Kate Semmens in a programme of songs by Arne, Boyce and others.
Tickets are available from the British Library Box Office (www.bl.uk/events; 01937 546546)
This series forms part of the launch of Classical Opera's ground-breaking MOZART 250
programme, which over the next twenty-seven years will follow the chronological
trajectory of Mozart's life and career.   For more details visit www.classicalopera.co.uk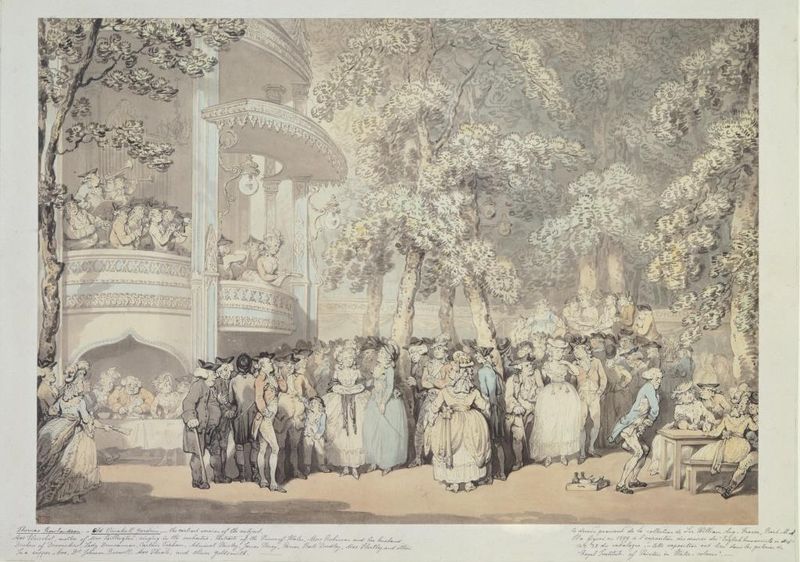 Vauxhall Garden, London, by Thomas Rowlandson, 1784. © De
Agostini / The British Library Board