05 July 2016
Can you handle our Handel?
Well, yes you can - and now from the comfort of your own home or office!
An eye-watering 16,500 images later, digitisation of our world-famous collection of Handel autograph manuscripts is complete. From Acis and Galatea to Zadok the priest (and everything in-between), all of your Handel favourites are now at your fingertips.
Muse over Messiah, revel in an organ concerto or simply browse the collection and discover something new. To find out more, search for "handel" at  www.bl.uk/manuscripts.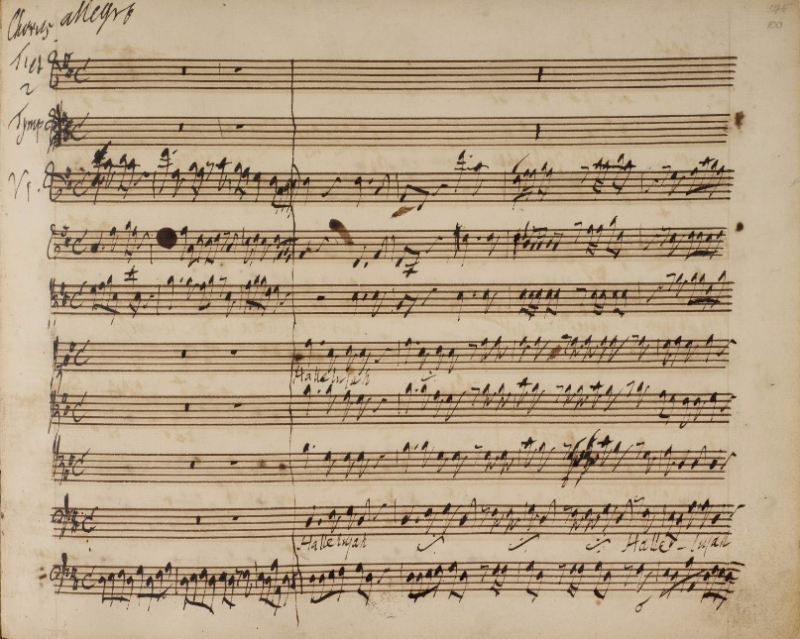 'Halleluja chorus' from Handel's Messiah. R.M.20.f.2, f. 100r. Browse the whole manuscript online.