Watching the coverage of the Vancouver games made me think of new winter sports. I had not come across snowboard cross before and found it exciting to watch. Many new sports have been created by combining concepts from different sports.
Already there has been the (French language) Sail board for snow and ice by Serge Couvert of France, applied for in 1982. Here is its main drawing.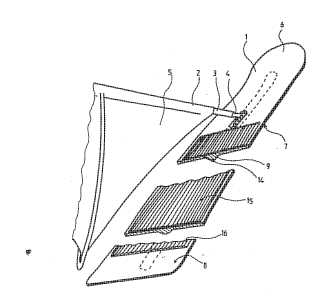 Then there is the Pogo-ski patent by RSV Invention Enterprises which could also be a new Olympic event. Here is its main drawing.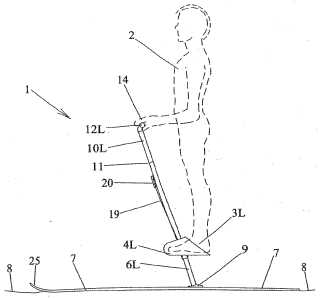 Not really in the same league, but thought provoking and with a very precise drawing, is a Korean invention. It is called A Wheel assembly and the downhill sports device employing the same. The idea is that wheels can be used for use on, inventor Cheol Hwang suggests, artificial lawns or sidewalks.