Recently I was at an open-air concert at Kenwood House, and we were offered free portable, collapsible seats made out of cardboard.
As soon as I was offered it I guessed there was a patent, and I was right, as the British patent numebr was printed on it. In 2007 Australian company Box Clever Pty Limited first applied for a patent for A collapsible seat, which has already been granted rights in the UK, and in most of Europe through the European Patent Convention. Here is the main drawing.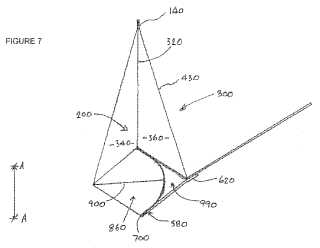 It consists of a seat panel connected to a back panel which, when adjusted, forms a back panel in a prism shape. The seat panel is laid on the ground and the back panel forms a firm and comfortable support for the seated user. The "collapsible" angle is that the back panel can collapse back down again, and the whole structure has grip handles to take away as an almost flat, reusable pack. Advertising for the concert sponsor was applied to the back panel so those behind could see it.
The trade mark is quite interesting and, shall we say, imaginative. Under the Madrid Agreement Protocol, which covers numerous countries including the UK and the USA, there is the following registration: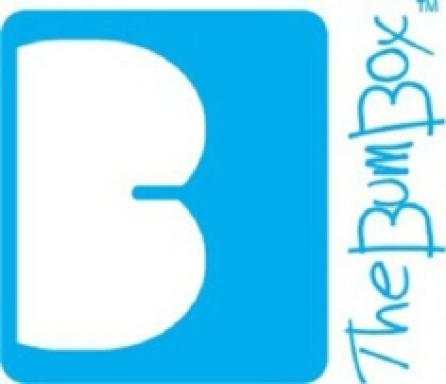 I won't make any comment about it other than wondering why the image includes the TM symbol, as its registration means that the more powerful and universal ® is, instead, applicable. TM is often used in common law countries for unregistered names to show that the user considers it to be a trade name, but it is much more difficult to protect than a registered trade mark, at least in the UK.
More information is available on the website selling the product.