Today's free Metro newspaper has a brief entry about a trade mark dispute in Germany. Christin Römer has been told by the company that she is infringing a trade mark owned by Apple.
In 1996 Apple registered the trade mark given below in the national German trade mark system.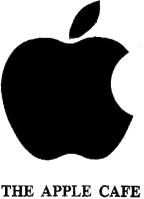 These are the details on it from the national register, which says it covers Nice Class 43 for snack bars and the like. There are 45 classes for different areas of business, so that the same words or logos can co-exist.
In April 2011 Christin Römer succeeded in registering in the same system the trade mark given below in 13 different classes, with goods and services described in German in the official details. Class 43 is one of them. Apparently she runs a cafe, though her ambitions are broad if she's registered it for so many classes.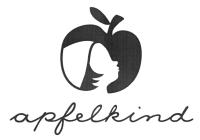 "Apfelkind" means "Apple child". So, are there grounds for claiming that the public are being confused or deceived ? Will they be reminded of Apple's logo when they see the Apfelkind logo ? Is Apple claiming a monopoly on the concept of an apple in brands, one wonders. Perhaps the problem is where the child's head interrupts the skin of the apple, suggesting for some the familiar logo.
Here is one posting on the subject on the Tech.Blorge site. It's not quite the same, but this case reminds me of the Tea Box dispute, where the appearance of a teapot was the problem. I posted on it back in 2009.