The art and craft of tea making is a very British obsession and tea is very big business.
According to Euromonitor's GMID database (available in the BL Business and IP Centre) we drank our way through no less than 112 million tonnes of tea in 2011. The importance of the industry is also reflected in the intellectual property it generates.
Exploring the British Library's intellectual property collection reveals the enormous range of IP assets which have been built up over the years by demand for our national drink. Goblin devised the Teasmade® (a registered trade mark for "Time controlled electric apparatus for making tea") back in the 1930s. You can see a detailed description of the machine in the patent Apparatus for making hot beverages. This charming illustration is among the drawings.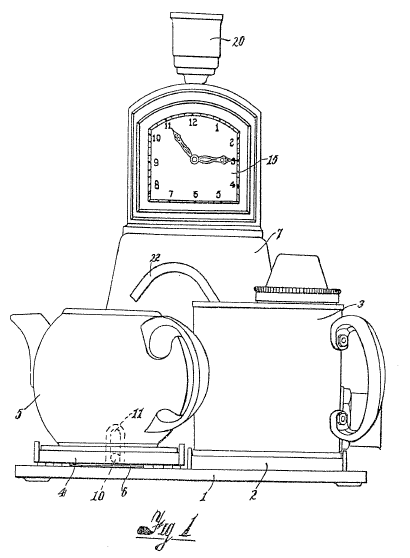 It also refers back to an earlier version of the Teasmade® by the same inventor, William Thornton.
The Teasmade brand is of course now famous and, after disappearing for a while, the device is back on the shelves again. Apparently the first name put forward by the chairman of the Goblin board was "Cheerywake". Fortunately he was outvoted!
As trade marks are not supposed to describe the product or service "Tea's made" might have had a problem – but by now long familiarity with the name would make any challenge difficult to mount. Goblin Teasmade was registered in 1938 (now just Teasmade®).
Trade marks and registered designs have been used to protect the "concept" behind some familiar marketing campaigns for tea . The "tea folk" depicted below, much used as cartoon characters in TV advertising, were registered by Tetley in 1991. Each has a specific role – Morris is the (all important!) inventor.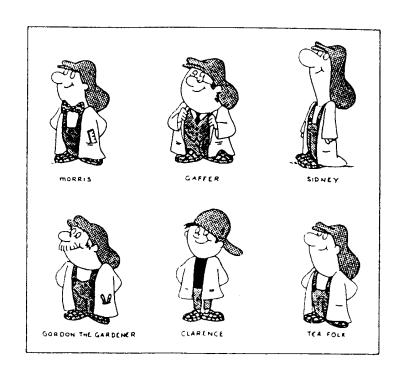 More recently, Unilever has been promoting its PG Tips brand with a series of TV advertisements featuring comedian Johnny Vegas and a monkey (voiced by Ben Miller). "Monkey" is the subject of a British registered design (shown below) which is owned, surprisingly, by Comic Relief .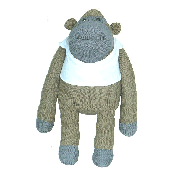 Unilever also introduced the triangular, "Pyramid" teabag for its PG tips brand back in 1996. Their publicity describes it as "revolutionary", and states that "with more space inside it acts like a miniature teapot, giving the leaves more room to move."
Molins, a Midlands company that specialises in machinery for preparing food or tobacco, devised technology for filling the triangular sachets described in their European patent application Apparatus and methods for producing packets.The drawing below is one of eight illustrating the process of putting the "filling material" (tea leaves, presumably) into the packaging.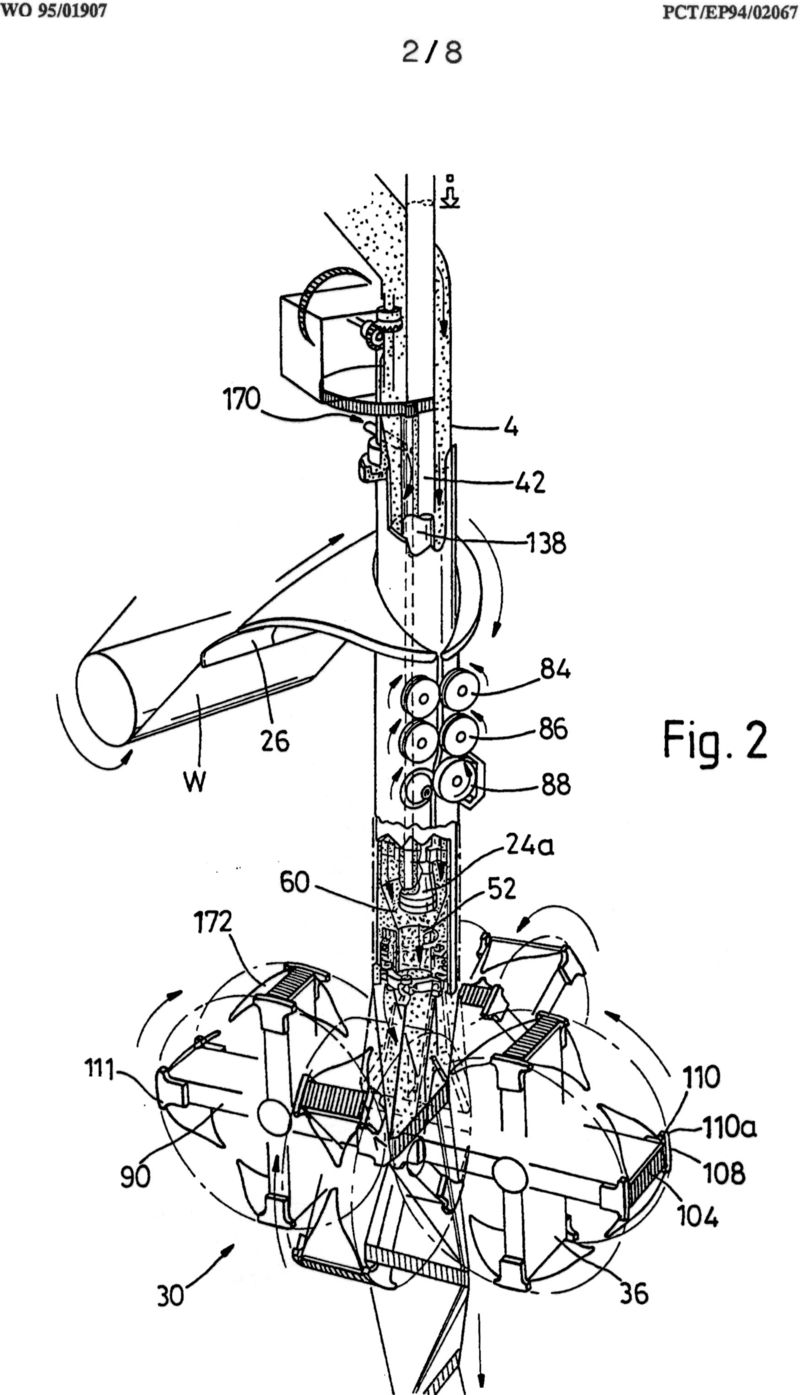 It is interesting that tea experts claim triangular bags do not mean a better cup of tea, just a quicker one.
Even the box in which the same tea bags are sold is an IP assest protected in this case by British design 2035706, as shown below. Clearly, when it comes to tea, intellectual property has it covered from every angle.