Well, Friday was quite an experience -- our LATE at the Library: Fashion Flashback. Our front hall and neighbouring rooms were full of people celebrating British fashion and enjoying a variety of events. As curated by students at Central St Martin's, the art college which is nearby.  
I spent much of the time in the staff restaurant which where four speakers spoke about fashion illustration and fashion journalism and so on -- there are different angles, it's not all about designing and retailing.
There was also a catwalk: which was models descending a staircase after descending and ascending escalators.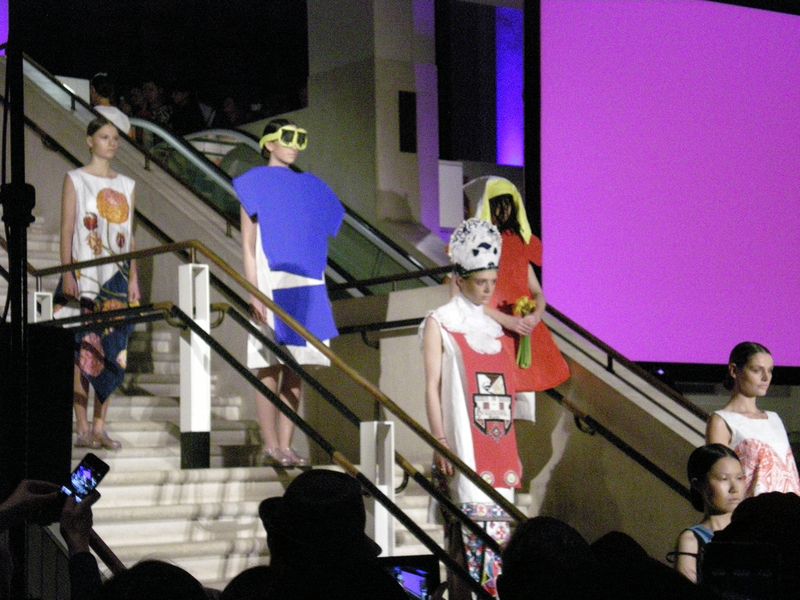 And there was also a display of covers of fashion magazines as held by the British Library. Although, as remarked in one of the talks, the newspapers with advertisements and reviews are often more revealing about what ordinary people rather than the designers themselves are interested in.