I've been stung into action by a comment suggesting that we build a Google map, so that you can easily find the buildings featured in the 'London 1870s and now' posts (appearing each Tuesday).
So now there is one. Here it is. We'll update it once a week, so as to retain the tingle of suspense. These map pins indicate the three posts we've put up so far. Where to next?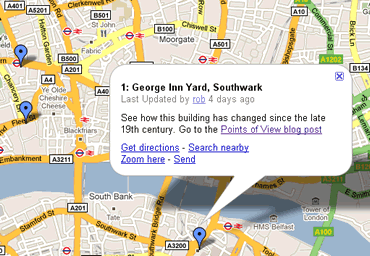 I was going to do it anyway, honest.
[CW]