A great blog posting by Claire Doble of visitlondon.com about last Friday's 'Late' event entitled 'Victorian Values'.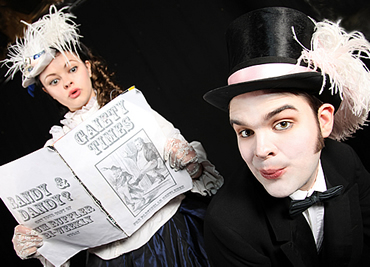 She writes: 'My favourite of the evening [was] Red Sarah as a Victorian strongman, complete with stripy suit and barbell. Another huge crowd-pleaser was Mr. B The Gentleman Rhymer, who does a medley of modern songs – from Beastie Boys to The Prodigy – in a thoroughly amusing, old-fashioned style that he calls "Chap-Hop", while accompanying himself on the banjolele.'
Always nice when someone 'confesses' that they've never been here before. It proves that guilt is still part and parcel of the British character.
Lots of pictures of the same event, thanks to Brianmicky.
[CW]