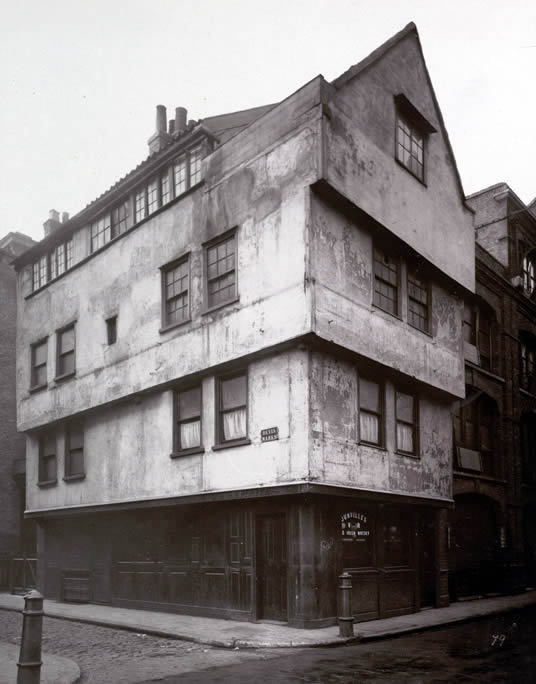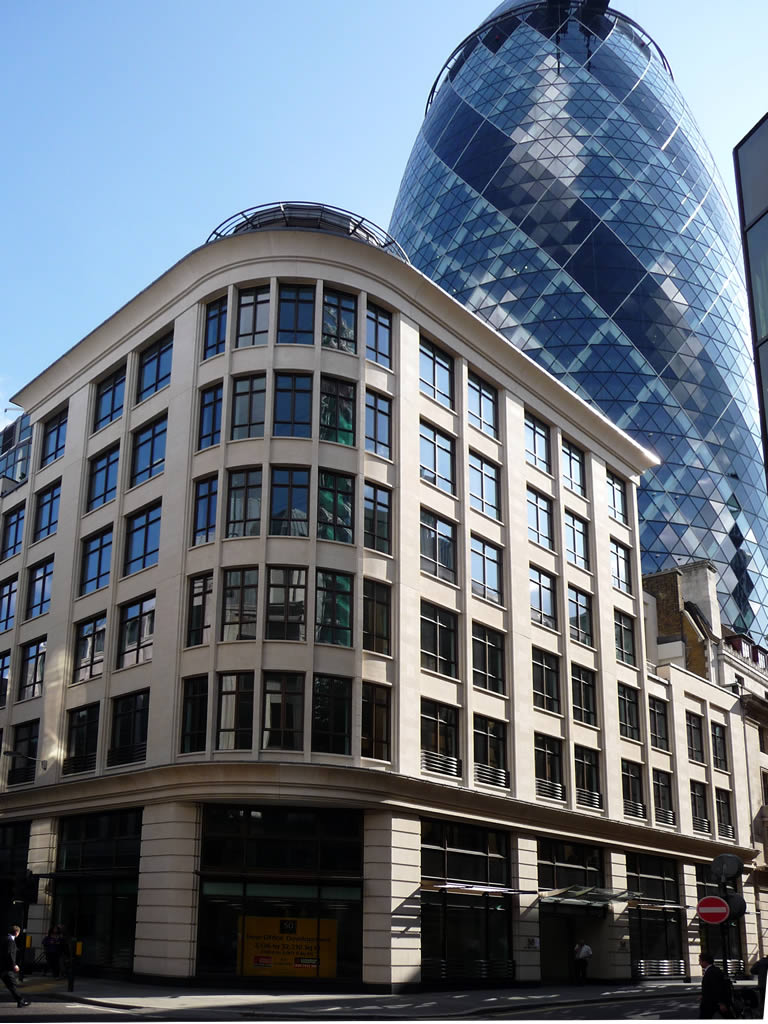 This is the sixth in a series of posts comparing photos of London taken by Henry Dixon in the 1870s and 80s with the same view today. Use our Google map to see where they were taken.
The top picture is Dixon's. A zoomable version of this image is on our Online Gallery. Writing about the building in 1880, Alfred Marks noted: "This overhanging gabled house, of a kind fast becoming very rare in London, was destroyed in the course of last year." The rather grim-looking corner housed a pub, the 'Golden Axe Tavern'.
Below it is the same view as it appeared in August 2009. A visitor from Dixon's time would be astounded and disoriented by the 180m-tall curved figure of 30 St Mary Axe, 'the Gherkin', opened in 2004. It dominates a financial district whose architectural look and feel is constantly being reinvented.
But tucked away between the slabs of steel and glass, a few religious buildings around here would be familiar to the folk of 140 years ago. Just around the corner from here is Bevis Marks Synagogue, which has been a place of continuous worship since 1701, for example; while a few dozen metres away to the right is the church of St Helen's, one of the few City churches to survive (with restoration) the Great Fire and the Blitz, dramatically dwarfed by the Gherkin.