20 December 2013
Science Countdown to Christmas
In our last post before Christmas, we invite you to have a look through our science-themed advent calendar.
Throughout the run up to Christmas, we have been posting advent calendar items on Science at the British Library's FaceBook page. We've toiled like Santa's elves to bring you 20 festive science posts full of facts, photos and interesting links. And there are still four more on the way!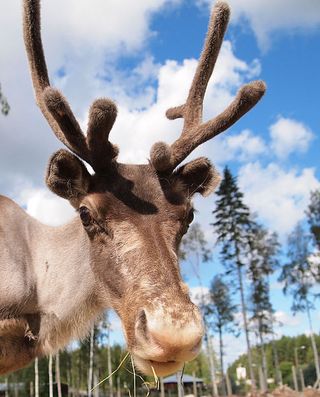 Image from Wikimedia. Author Tiia Monto. CC BY-SA 3.0
You would be surprised at the science you can find hiding in every cracker, chocolate truffle and jar of cranberry sauce you go through this holiday season. Did you know for instance that the UK's sweet chestnuts are facing a fungal threat that could be managed with a virus? Or that bioluminescence (of the type in Rudolf's nose) is used by deep-sea fish to see their prey, without their prey seeing them? 
You can also see three wonderful patents for Christmas crackers (including one that lets three people join in the fun), the fractal structure of snowflakes and perhaps most interestingly for some, a picture of a cute little polar bear cub (but only so we can talk about polar ecosystems).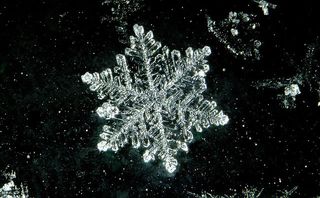 Image from Flickr user yellowcloud. CC BY 2.0
If you want to see all of our advent posts so far, and keep an eye out for the final four, go on over to our FaceBook page. You can also find them all on our Pinterest Advent board.
This will be our last blog post of 2013, so we would like to wish all our readers a very Merry Christmas and a happy New Year.  We look forward to sharing more of our work with you in 2014.