22 July 2015
Come and work with us!
Are you:
- An MRC or NERC-funded PhD student?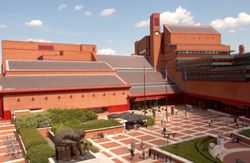 - Interested in science policy?
Come and work with team Science BL on a three month science policy internship!
The main task that you would work on during your time with us would the development and delivery of an event in our TalkScience series. TalkScience is a successful series of public debates on topical issues in science policy. Previous topics covered include everything from sustainable fishing to genetic testing; from biomedical patents to the research impact agenda. The events place scientific policy issues in their wider context as part of our culture and address social, ethical, economic as well as scientific/academic perspectives.
You would work with colleagues in the science team to research and identify a suitable topic and appropriate speakers; work with the speakers to set the discussion topics; market the event to a wide audience; design print and web-based marketing material as well as organising local logistics. Afterwards you would help disseminate the event by producing videos/podcasts. You would also collect event feedback and report on the event's successes and areas for improvement.
This is a great chance to be involved in the delivery of a high profile event from start to finish and would enable you to develop organisational skills as well as stakeholder management and team-working skills.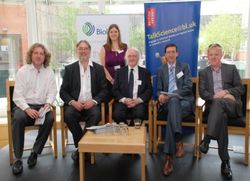 As well as working on TalkScience you would also have the opportunity to explore the British Library's collections in relation to science policy. For example past policy interns have carried out primary research asking how science policy organisations use information and exploring how the British Library might be able to improve their information provision. Peter Spooner, our most recent science policy intern, worked with the British Library's web archiving team to investigate how climate change researchers might be able to make use of archived websites to inform their research.
There are always lots of other things happening in the science team which you could also get involved in. For example we have existing collaborations with a range of science/cultural organisations. Previous interns have also enjoyed exploring the British Library's collections or areas of personal interest in blog pieces and contributing to our social media activity.
We have hosted Science Policy Interns for the last three years. You can read more about their projects here:

Stuart Smith (BBSRC intern, 2012)


Rachel Huddart (BBSRC intern, 2014)
We are pleased to offer up to three placements for MRC or NERC students in 2016. For further information and to apply please see the Research Councils UK website.