05 October 2015
New opportunities for collaborative PhD research exploring the British Library's science collections
Applications for collaborative PhD research around the British Library's science collections are now open to UK universities and other HEIs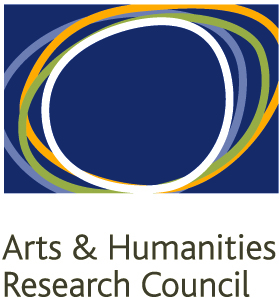 The British Library is looking for university partners to co-supervise collaborative PhD research projects that will open up unexplored aspects of its science collections.  Funding is available from the Arts & Humanities Research Council (AHRC) Collaborative Doctoral Partnerships programme, through which the Library works with UK universities or other eligible Higher Education Institutes around strategic research themes.
Our current CDP opportunities include a project to examine the culture and evolution of scientific research, drawing on scientists' personal archives, and another project to develop digital tools for the investigation of scientific knowledge in the 17th and 18th centuries:
The Working Life of Scientists: Exploring the Culture of Scientific Research through Personal Archives
This project will involve a detailed mapping of the key personal relationships of 20th century British scientists to shed light on the nature, communication and reception of scientific research. It will draw on the Library's Contemporary Archives and Manuscripts collections, which include personal archives and correspondence from the fields of computer science and programming, cybernetics and artificial intelligence, as well as evolutionary, developmental and molecular biology. As well as being situated within social and cultural history, particularly the history of science and the history of ideas, this cross-disciplinary project is applicable to research in areas such as social anthropology, sociology and social network analysis. It will open up a nuanced understanding of the BL's collection of the personal archives of twentieth century British scientists. It will enable us to better exploit these valuable collections to research audiences across a number of disciplines.
Hans Sloane's Books: Evaluating an Enlightenment Library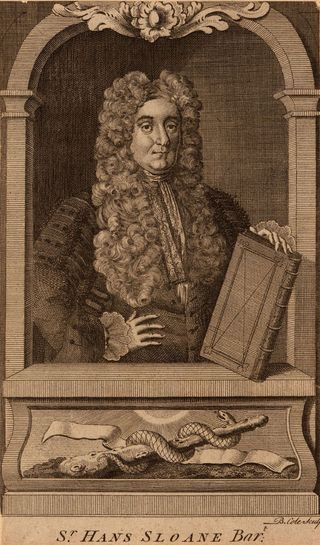 This Digital Humanities projectwill evaluate the library of Hans Sloane (1660-1753): physician, collector and posthumous 'founding father' of the British Museum. For over sixty years, Hans Sloane was a dominant figure on London's intellectual and social landscape. At the heart of his vast collections stood a library of 45,000 books, which – alongside his voluminous correspondence and thousands of prints, drawings, specimens and artefacts – bears witness to his central position in a globalised network of scientific discovery. The CDP project will apply digital techniques to exploit the raw data on over 32,000 items in the Sloane Printed Books Catalogue, and will break new ground by developing digital tools to cross reference, contextualise and analyse the data. This will forge fresh insights into how medical and scientific knowledge was gathered and disseminated in the pre-Linnaean period, with relevance to the history of science, medicine and collecting.
Moving beyond our science collections, there is also a third CDP opportunity for a project on 'Digital Publishing and the Reader'. This will investigate the changing nature of publishing in digital environments to consider how new communication technologies should be recorded or collected as part of a national collection of British written culture.
Applications are invited from academics to develop any of these research themes with a view to co-supervising a PhD project with the British Library from October 2016. Our HEI partners receive and administer the funds for a full PhD studentship from the AHRC and, in collaboration with the Library, oversee the research and training of the student. We provide the student with staff-level access to our collections, expertise and facilities, as well as financial support for research-related costs of up to £1,000 a year.
View further details and application guidelines.
To apply, send the application form to Arts-Humanities@bl.uk by 27 November 2015.