U.S.A. Government Material the British Library
Following the election in the U.S.A. this week and the keen interest we in the UK have in U.S. national and foreign policy it very seemed timely to highlight some of the material relating to United States government material which we hold at the Library.

Our web-pages on national governments electronic resources provides a list of the free and subscription services which you can access via our reading rooms at the Library. For instance, did you know that from the British Library reading rooms you can access the U.S.A. digital national security archive? This resource provides access to the most comprehensive collection of primary declassified documents relating to U.S. foreign policy decisions. It covers issues around, for example, the Cuban Missile Crisis and the War on Terror.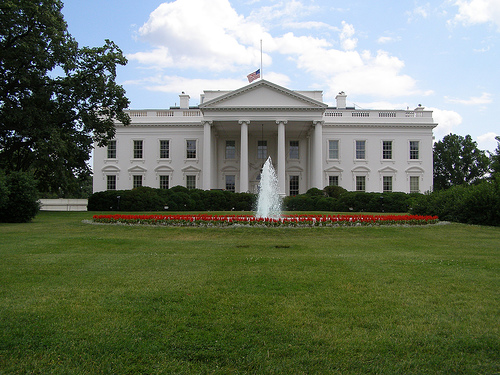 A view of the White House © Seansie

From our reading room you can also access collections such as the full text of Congressional Research Service reports and committee prints. These cover social policy, American law, foreign affairs, trade, defence, science and industry, government and finance and are valuable resource for anyone studying the functions and policies of Congress.

Services which are freely available on the web, and which you can access from your own computer, include the FBI website which includes many of their reports and publications. The Library of Congress Thomas site provides access to U.S. legislative information.

As well as resources and services relating to U.S. Government and Policy we have a thriving team which focusses on the Americas. In fact, our colleague Dr Matthew Shaw is currently in Philadelphia from where he has written his latest blog post. Our Eccles Centre for American Studies works closely with academics and students in American Studies and offers a wide range of services, including a fantastic series of events. So if you can't make it to the U.S. any time soon, you can always visit us for your research on all things American!