27 February 2015
Propaganda and Ideology in Everyday Life
This week, we announced our new online course Propaganda and Ideology in Everyday Life. This is the first online course of its type that is using the Library's collections, and we are developing and delivering it with the Centre for the Study of Ideologies at the University of Nottingham. The course will start in May, and run on the FutureLearn platform.
During the course, learners will explore and debate issues such as: freedom, community, place, justice and choice. These concepts form the building blocks of our political views but they mean different things to different people. We'll be exploring how those words come to hold different meanings and how political ideas can impact on everyday lives.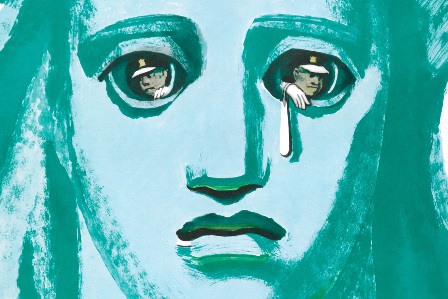 B. Prorokov, Freedom American-Style. 1971. (detail of poster).
There are two academic leads on the course. Mathew Humphrey, Professor of Political Theory, works on environmental political theory and theories of ideology. Maiken Umbach, Professor of Modern History, researches the relationship between political ideas and material culture (eg through the built environment or private photography).
The 5-week course draws on themes and items used in our 2013 exhibition, Propaganda Power and Persuasion. One of the most enjoyable aspects of curating that exhibition was giving public tours and talking to people as they visited the exhibition. This is a subject that everybody has an opinion on and experience of, and this new course will provide a new space in which to continue discussions started during that exhibition, and to look at the subject in a new light.
An exciting aspect of this course is that we'll be calling on learners to post images to an online gallery, contributing to the debate on what freedom or protest or community might mean. The online nature of the course means that people can join from all over the world, and there are no previous qualifications or experience required to take part.
Registration is open now. You can fnd out more, and see a video trailer for the course online.