23 March 2015
Spring/Summer Events
Over the last few months members of the team, along with colleagues from across the library and external partners, have been working to organise numerous public events.  This post gives details of some of these events.
On Wednesday of this week (25th March), we will be holding the next event in our Talk Science Series.  On this occassion, journalist and Antarctic veteran Alok Jha (ITV) will chair a discussion with Director of the British Antarctic Survey Professor Jane Francis, UCL anaesthetist and space medicine expert Dr Kevin Fong and University of Cambridge historian Dr Michael Bravoon the subject of 'Scientists in extreme environments'. They will consider numerous questions including:
Why do scientists work in extreme environments, and is it worth the financial and human cost?
Why do Scientists travel to the tops of mountains, the polar regions and even outer space in order to conduct experiments, make observations and set up instruments and what have we learned from doing science in extreme environments?
Is what we gain worth the high financial, and sometimes human, cost?
Does exploring these places also make science a vehicle through which geopolitics is played out and do we need to explore for the sake of exploration?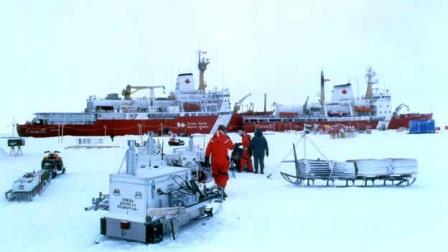 For further inforamtion on the event and to book a ticket please visit the library's What's On page
On the 11 May, we will be holding Family History/Public History? in association with the Raphael Samuel History Centre, London.  This evening event will consider how family history spans both private stories and public history. It challenges our ideas of what we mean by 'proper' history and experiments with the limits of fiction and non-fiction.
Richard Benson and Alison Light read from their recent work and discuss writing their family histories of the working classes.
Richard Benson's The Farm (2005), an account of his family during the forced sale of their farm, was shortlisted for the Guardian First Book Award. The Valley (2014), which sets his family stories against the history of the mining industry, was a Radio 4 Book of the Week; it was praised for combining 'the epic sweep of Gone with the Wind with the microscopic intensity of Tolstoy'.
Alison Light is author of the much-acclaimed Mrs Woolf and the Servants (2007). Common People: the History of an English Family (2014) explores her own family history across two centuries. Shortlisted for the 2014 Samuel Johnson Prize, one reviewer deemed it 'part memoir, part thrilling social history of the England of the Industrial Revolution, but above all a work of quiet poetry'.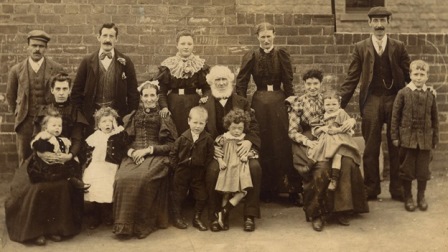 The Private History/Public History event is free, but booking is essential.
We will be holding a one day conference, in association with Urban Photo Fest and Goldsmiths, University of London, on the the 29th May on 'Visual Urbanism: Locating Place in Time'.  Throughout the day speakers and delegates will examine interdisciplinary approaches to investigating urban space and consider topics such as how does the temporal dimension influence practices of urban place-making; what happens to our perception of urban space when we look at it both forwards and backwards in time; and how can time-based media be used to challenge linear notions of time?
A keynote talk will be given by Professor Michael Keith (Centre on Migration, Policy and Society (COMPAS), University of Oxford). The event will include a short film festival showcasing work by artists and researchers exploring urban space through moving images and sound.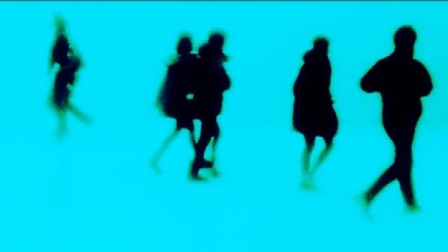 Refreshments, a sandwich lunch and wine reception are included in the ticket price.  Tickets can be booked here.
We are delighted that Shami Chakrabarti, Director of Liberty, will deliver the fifth Annual British Sociological Association/British Library Equality Lecture on the evening of the 22nd June.
Drawing on her recently published book 'On Liberty' and her work in high-profile campaigns, from privacy laws to anti-terror legislation, Shami explores how our world has changed since 9/11. Her talk considers whether governments have decided that the rule of law and human rights are often 'too costly', and look at the unprecedented pressures those rights are under today. She outlines why our fundamental rights and freedoms are indispensable, even paramount in upholding democracy and democratic Institutions.
The event will be chaired by Professor Eileen Green, Chair of the British Sociological Association and Professor Emerita in Sociology at Teesside University.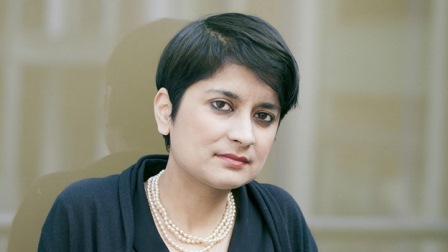 Shami Chakrabarti. Image used courtesy of Liberty.
Tickets are £10.00 full price, with concessions available and can be booked here.
Now are you are you sat down or sitting down while reading this? Have you got or do you have a preference for one form over the other?   If you do, why not join us on the 29th June for English Grammar Day 2015?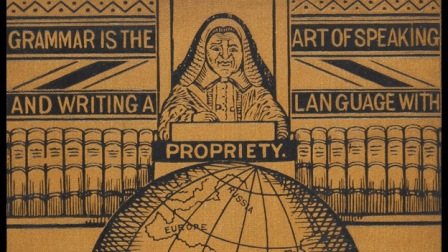 English has a number of ways of expressing the same concept and with approximately 400 million mother-tongue speakers and an estimated 1400 million non-native speakers it has become a diverse, flexible language that continues to adapt, evolve – and provoke strong reactions. Despite – perhaps because of – this extraordinary diversity debates about English usage have been commonplace since at least the 18th century. Jonathan Swift's Proposal for Correcting, Improving, & Ascertaining the English Tongue (1712) warned against the dangers of unregulated language, linking jargon and slang with declining morals and poor social behaviour.
In the 20th and 21st century radio phone-ins, newspaper letters' pages and online discussion forums bear witness to continued enthusiasm for dissecting the state of the nation's linguistic health – more often than not with a particular focus on notions of 'grammatical correctness'.
Recent developments in the National Curriculum have placed the teaching of grammar in schools once more at centre stage and divided opinion among politicians, teachers, linguists, and journalists, as well as the wider public. How have teachers implemented changes to their teaching and learning programmes to adapt to the new syllabuses and assessment criteria? What resources are available for students, teachers and the general public to learn more about English grammar and vocabulary?
What do teachers, professionals, academics and the general public feel is the cultural and educational significance of knowledge about the language? Join us for a day of talks, and feel free to ask our panel of experts to explore any aspect of English grammar from ain't to innit. 
To book a place please see our 'What's On' page
In addition to the above events we also have London and the Nation and A Magna Carta for Women?  taking palce in July.
Gosh! There is a lot going on.  We hope you will join us.