04 June 2013
In this post Andrew Dixon, Lead Curator for Management and Business Studies, writes about his engagement activities with Management and Business Studies researchers and asks how we can support the Business History research community   
It has now been almost six months since I took up my present role at the British Library.  This personal landmark seems like a good reason to share some thoughts about how the British Library has been engaging with the MBS research community (here at the Library we refer to the subject as Management and Business Studies or MBS for short).  The phrase "MBS research community" is perhaps a misnomer as it implies that there is one heterogeneous group of like-minded, like-funded and like-reported researchers and projects.  In fact members of the business and management community are a diverse bunch whose interests range from post modernist critiques of capitalism to full on number crunching of raw economic datasets.  Still, this diversity makes for an interesting life and one thing that they do all seem to have in common is that they like to share their thoughts and opinions. 
To give some examples of how we try to engage with the MBS research community for this subject, I have attended a number of meetings and events in order to build contacts and tap into the collective wisdom of academics, policy makers, students, practitioners and stakeholders. The overriding purpose of these activities has been to engage with our readers to help make informed decisions about how best to develop coherent collections to meet their research needs.   Some of these activities have been hosted at the British Library such as the Open Access event that marked the end of my first week in post.   This resulted in a number of contacts that were to prove useful as time progressed.   Attending the Annual Research Conference of the Association of Business Schools held at Lancaster University was another useful exercise.  My colleague Sally Halper and I had the opportunity to give a presentation on the MBS resources at the British Library, to explain our content strategy and to elicit opinions about how best to meet the research needs of the business schools.  This event formed part of a pattern with others undertaken along with colleagues.  These included a presentation about the Business & IP Centre, a Library facility that supports entrepreneurs and innovators in launching and developing businesses, at Brunel University and participation in a Study Conference at Kingston University.  These reinforced our view that there is a large demand from business and management academics for resources that support specialist research rather than the teaching and learning support often offered by their own institutional libraries.  The British Library as a national library has a vital role to play in this.  Of particular interest to participants across events were the implications of the coming into force of the Non Print Legal Deposit regime, British Library plans to engage with Open Access and the use of the British Library MBS Portal as a means of doing this.
Another more specific project that I have been involved in is a review of how we can support the Business History research community.  Anecdotal evidence suggests this group have been seen as "falling in the gap" between MBS and History research support.  As a practical first step we have targeted the development our annual report collection as a type of resource that is particularly valued by many business and management historians.  To this end I have conducted focus groups and targeted interviews with business historians and other stakeholders with a particular interest in using such material.  The Library has traditionally received a large amount of such items but in a rather uncoordinated way as annual reports have not been covered by legal deposit and active collecting had tended to be focused on the leading FTSE companies.  Other material has, however, found its way into the collection often as part of donations of wider collections relating to companies or industries.  So far we have received a variety of opinions as to how best configure and develop our holdings so as to make them of most use to researchers.  Widely proffered opinions have included that we should build collections around industries and sectors across time and that we attempt to develop holdings for the "lost years" from the mid sixties to the end of the century where this kind of material can be particularly difficult to find.  We are also investigating how researchers react to digital storage and provision for such collections.
This is very much an ongoing consultation so if you would like to offer your opinion individually or take part in one of the forthcoming focus groups then please do contact me, preferably by the end of June, at andrew.dixon@bl.uk and we can find the best way to feed your ideas into the process.  Indeed, do feel free to contact me on more general MBS related topics as well.  A part of the purpose of all of the activities outlined above and of others that are taking place in the Library is to engage with our users to sense-check that our actions will lead to outcomes that help them to access and exploit our unique resources and collections to best effect.  We are always keen to hear from those in the MBS community, be they students, academics or practitioners, who want to contribute to this ongoing process. 
28 May 2013
Would you like to get guaranteed reviews for your articles from an audience of managers, wider publicity for your work and the chance to win £1,000?
If so, submit a short article to the Chartered Management Institute Management Articles of the Year Award.  This is a quick, no-fuss online submission of a 2,500 word article – and can include existing work, as long as you have cleared the copyright.  Each article get reviewed and rated by members of the Chartered Management Institute, and the top five articles are published in a special report.
This scheme is designed to help:
Demonstrate the impact of your work – previous academics have used this scheme as part of their REF impact submissions
Reach a wider audience - your article  will be accessible by over 90,000 professional CMI members who will have the opportunity to read, evaluate and comment on it
Celebrate success – the author of the winning article will receive £1,000 cash prize and runners-up will be invited to a high-profile Awards Evening at the British Library.
The winning articles will gain considerable exposure as they will be:
published by the CMI in a special collation of winning articles

featured in Professional Manager magazine (readership 138,000)

and made available for free download on the British Library Management and Business Studies Portal and the CMI website.
But don't just take our word for it…
"Entering these awards is really worthwhile as it allows you to test just how valuable and useable your research is from the perspective of hard-nosed senior managers who have to confront difficult management problems on a day to day basis."  Les Worrall FCMI, Professor of Strategic Analysis, Coventry University and overall joint winner 2012/3.
Enter today
To find out more about how you can enter go to www.managers.org.uk/toparticles or email piers.cain@managers.org.uk.  Extended deadline for First Call entries is 14 June 2013. 
12 April 2013
Professor Julian Birkinshaw of London Business School looks at corporate culture in banks and whether it has contributed to the financial crisis and controversies over bankers' behaviour. The British Library has many different resources to support research in this area, listed below. These include other articles and resources contributed by Professor Birkinshaw.

Barclays (BCS), in the wake of its £290 million ($360 million) fine for manipulating the Libor rate, recently announced it was commissioning a top lawyer, Anthony Salz, to review the bank's corporate culture.
Let me spare Mr. Salz the trouble and tell him what he's going to find. He will discover that Barclays has an aggressive, performance-oriented culture where people are under a lot of pressure to deliver the numbers. There is a short-term focus, an intolerance of mistakes, a cover-your-backside mentality, and a lack of collaboration. People work long hours, and the work-life balance is poor.
The problem here is not Barclays—it's the entire investment banking industry. This is just a description of the every-man-for-himself culture that pervades Wall Street and the City of London.
The underlying problem, of course, is money. If you pay big individual bonuses, you get results. You also get a toxic corporate culture.
We have known for years that individual performance pay works only under a very limited set of conditions—essentially when one person's attempt to maximize his bonus is completely unlinked to what anyone else does: door-to-door selling, for example. In all other situations, it creates unwanted side effects.
Group-based bonuses, on the other hand, can be highly effective for rewarding teamwork. U.K. retailer John Lewis (JLH) gives the same bonus to every single employee, typically 15 percent to 20 percent of their base salary. The day the bonus is announced is a day of celebration—because they are all happy for each other. At Barclays and other banks, bonuses are allocated individually, the amounts of money are huge (often many multiples of base salary), and the process is political and secretive. Everyone assumes they are getting less than the next person. Bonus season, rather than being a time to celebrate, is the most miserable and depressing part of the year.
So what can the banks do? Reduce the variable rate of pay, increase base salaries, put in place broad-based, long-term incentives, and use these levers to shift all the softer elements of culture toward collaboration, long-term thinking, and a tolerance of well-intentioned failure.
These are obvious and proven solutions, but of course, getting there from here is the challenge. Barclays itself just proposed a scheme for withholding bonuses until retirement—but unless the other banks put similar practices in place, it will just end up handicapping Barclays in the war for talent.
It would be nice to think the banks will voluntarily reform their incentive systems and cultures, but I cannot see it happening without regulatory pressure. Fasten your seat belts.
Resources
For more resources on banks, business ethics or the financial crisis from the British Library, see:
About the author
Julian Birkinshaw is Professor of Strategy and Entrepreneurship and Senior Fellow of the Advanced Institute of Management Research at London Business School. This post originally appeared on the Bloomberg Businessweek Management Blog. The views expressed are those of the author.
08 March 2013
In this blog post, Abiola Olanipekun, a British Library Intern, offers a personal reflection on an article about the management of members of 'Generation Y' at work (by Katie Best and Francis Braithwaite). The original article is available through the Management and Business Studies Portal and is linked to below.
As a member of the so called 'Generation Y', I have grown up with digital appliances all around me. Generation Y are the first generation to have had regular computer use at school, but the last to play outside in a way that the 'Generation X' kids did (the generation before us, generally considered to be those born from the early 60s to late 70s). Without it being a massive deal to us, we grew up with progressive technology, from the early game consoles, Microsoft packages, VHS to DVD, MP3s…you name it; we were the guinea pigs for it and consumers of it.
Then, in recent years, the digital world upped an ante or two. MySpace was given to us, Facebook was everywhere, and Twitter exploded on us. Well, as they say, the rest is history…at least until a new gadget or excitable craze comes out.
Well, before I completely lose my audience, I came across an interesting article that was one of the written pieces waiting to be uploaded to the Management and Business Studies Portal at the British Library. I read through it and had a semi-deep think about it, and here a some of my honest opinions about the way Generation Y are construed and described, and about the advice on managing this group that is offered…
From what Katie Braithwaite and Francis Braithwaite describe, Generation Y is not exactly loved by all, particularly not by some of their Baby Boomer and Generation X colleagues and managers. They suggest that the multi-generational workplace brings new issues also into play and that there are considerable downsides and consequences to badly managing Generation Y, and to losing sight of the benefits that their interests can have to the workplace. Their interests should be acknowledged, or better still, engaged with.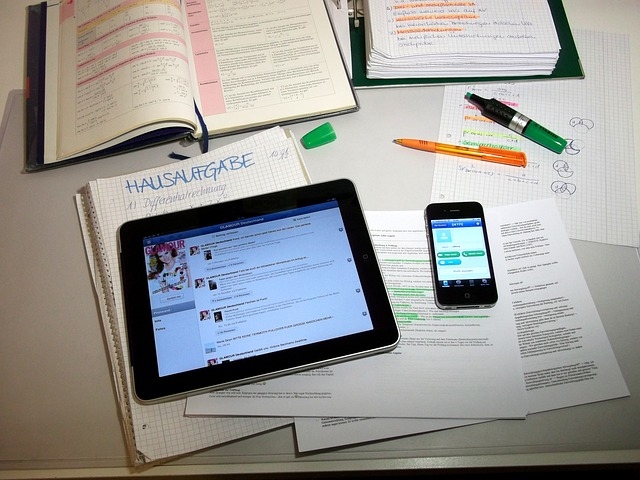 Social media

The article also highlights the differences in the social networks of Generation Y and Generation X which are connected to the elephant in the room, otherwise known as: social media. Best and Braithwaite also discuss how the modern workplace can (and perhaps should) facilitate Generation Y's adeptness with social media.
Well, here are my humble thoughts about Generation Y at work. As a member of Generation Y, I think it is safe to say that one management style will not fit all. Different people within a generation will produce different outputs and work in different ways. Without suggesting that Best and Braithwaite are over-generalising, I do feel managers (on a whole) can be given credit for accepting and working with the differences between them and different members of Generation Y. A growing number of organisations do recognise that Generation Y's social media use is invaluable and they are making steps to accommodate this. However, as social media is still evolving and progressing at such a rate, who knows how Generation Y and their managers will end up in working with this change.
Feel free to disagree with me, or better yet, read the article and consider the issues yourself. This has been my brief take on this intriguing article and, for now, I will continue to read through the many articles I work with to see whether another thought-provoking piece about Generation Y will pop up!
Abiola Olanipekun is an Intern in the Social Sciences department, working with the Business collections and the Management and Business Studies Portal. All views expressed are her own. You can follow Abiola on Twitter @Ola_Ola1
 References
(2011) Best, Katie. & Braithwaite. Francis. Generation Y Not? Chartered Management Institute.
Other useful links
Researchers of Tomorrow: the research behaviour of Generation Y doctoral students http://explorationforchange.net/index.php/rot-home.html
Generation X: The slackers who changed the world http://www.independent.co.uk/news/uk/this-britain/generation-x-the-slackers-who-changed-the-world-436651.html
06 March 2013
The CMI Management Articles of the Year competition has just been launched. Read on to find out more...
The British Library works in partnership with CMI on the Management Book of the Year award which were held at the Library at the end of January. Every year there is also a competition for Management Articles of the Year and the call for this years competition has just been launched.
The competition showcases the best research articles written for a practitioner audience. Working in collaboration with the British Academy of Management and the Association of Business Schools, this innovative initiative is sponsored by John Wiley and Sons Ltd.
The winners will be recognised at an Awards Evening at the British Library in January 2014, published by the CMI in a special collation of winning articles and featured in Professional Manager magazine (readership 138,000). Academics affiliated to a university in the UK are invited to enter and the deadline for submissions is 17 May 2013.
To find out more about how you can enter go to www.managers.org.uk/toparticles or email piers.cain@managers.org.uk
If you are a researcher in Management and Business studies you might be interested in our portal which provides free research reports, summaries and briefing papers.
04 February 2013
With the CMI Management Book of the Year awards held at the British Library last week it is opportune to point towards of some of our resources in the areas of Management and Business.
Last week saw the CMI Management Book of the Year award being held at the British Library. The award ceremony took place on the evening of the 28th January and the winner, Richard Newton, was awarded the top prize for his book The Management Book: How to manage your team to deliver outstanding results.
If you are a researcher in Management and Business studies you might be interested in our portal which provides free research reports, summaries and briefing papers. Practitioners and entrepreneurs might be interested in our Business and IP Centre which offers workshops and resources for those working in business, or hoping to start their own business. Our webpages offer an overview of the collections held in Management and Business studies which can be a useful first port of call for those interested in these areas.