06 October 2009
Recording of the Week: the famous EMI record factory
"Browsing the Archival Sound Recordings interactive map of soundscapes, by zooming in on the London area, I saw a marker at Hayes in Middlesex, England", writes Nigel Bewley. "Clicking on that brought up several sound recordings that I made, for the British Library, on 20 May 1993 at the EMI record pressing plant and cassette duplicating factory".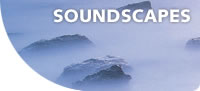 "I remember the day pretty well.  Three colleagues were with me video recording the action with a Betacam.  I was recording sound in stereo on a portable DAT machine and needed to get recordings for the Sound Archive as well as for possible use for the video soundtrack as 'wild tracks' ".
"Listening to the recordings again on the Archival Sound Recordings site yanked me back to that early summer's day in 1993.  The sound of the factory was so memorable (my previous job involved running a cassette duplication plant) and hearing my voice announcing the recordings and describing the scene was a mixture of cringe-making fascination! The smells of the factory are memorable too: the bubbling vats of chemicals in the electro-plating room was like an alchemist's workshop and the fumes were so bad they made me ill later in the day and I took the following day off sick."
http://sounds.bl.uk/View.aspx?item=027M-C0323X0023XX-0100V0.xml
"I remember too that my colleagues set up their camera for a close-up of one of the cassette duplication master tape machines, a wardrobe-sized machine called a 'loop bin'.  I advised them not to use their powerful portable lights because the tape-fail sensors on the loop bin would see the bright light as a break in the master tape and shut everything down in an 'emergency stop'.  Ignoring the advice, they set up the shot and turning on the lights did, indeed, bring everything to a juddering halt with accompanying klaxons and a swarm of annoyed factory operators appeared to put things right!"
'Recording of the Week' highlights gems from the Archival Sound Recordings website, chosen by British Library experts or recommended by listeners. This week's item was selected from the Soundscapes collection by Nigel Bewley, Operations Manager in the technical department of the British Library Sound Archive.