16 November 2009
Recording of the Week: Ever wondered why Somerset is affectionately called Zummerzet?
Listen to the way this speaker pronounces several <s> sounds in this recording.
http://sounds.bl.uk/View.aspx?item=021M-C0908X0065XX-1000V0.xml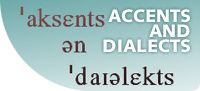 'Recording of the Week' highlights gems from the Archival Sound Recordings website, chosen by British Library experts or recommended by listeners. This week's item, selected by Jonnie Robinson, a specialist in sociolinguistics & education at the British Library, is a recording of Jesse Bookyer (d.o.b. 1883). It was made by Stanley Ellis and John Wright in 1956 in Stoke St Gregory, Somerset, for the University of Leeds' Survey of English Dialects.