10 December 2009
Recording of the Week: Gull in a Gale
You can't help but sympathize with the young Herring Gull featured in this recording. The typical calls we associate with this confident seaside regular have been replaced by some rather pathetic cries as the individual is constantly buffeted by an unrelenting wind. Conditions must have been absolutely atrocious!
http://sounds.bl.uk/View.aspx?item=022M-W1CDR0001420-1200V0.xml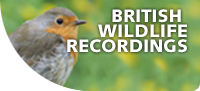 'Recording of the Week' highlights gems from the Archival Sound Recordings website, chosen by British Library experts or recommended by listeners. This week's item was selected from among 640 tracks in the British Wildlife Recordings Collection by Cheryl Tipp, curator of wildlife sounds at the British Library Sound Archive. The recording was made by British sound recordist Lawrence Shove who in the 1960s was one of Britain's best known nature recordists.