11 February 2010
Curiouser and curiouser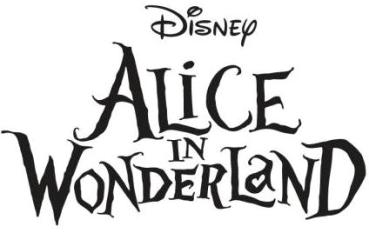 On Wednesday 24 February the British Library is hosting Curiouser and curiouser: The genius of Alice In Wonderland, an event celebrating celebrating Alice in words, conversation, film and more. The Library is the home of the first written version of Alice in Wonderland, hand penned and illustrated by Lewis Carroll in 1864, but this year also sees the latest screen interpretation of Carroll's tale, directed for Disney by Tim Burton.
There will be readings from Alice by film cast members Christopher Lee, Matt Lucas and Michael Sheen; an appreciation of the Alice tales by writer Will Self; discussion with producer Richard Zanuck and co-producer Joe Roth of Tim Burton's Alice in Wonderland, and a screening of the earliest film version of the work from 1903, directed by British film pioneer Cecil Hepworth and recently restored by the BFI. It will be shown with a live piano accompaniment.
The event is hosted by Mark Salisbury, who has chronicled the life and films of Tim Burton extensively. He is the editor of the definitive Tim Burton interview book Burton on Burton and the author of the visual companions for Burton's Alice in Wonderland and other films.
Prior to the event there will be a chance to visit a new display of 'Alice's Adventures Under Ground' together with related highlights from The British Library collection, as well as unique original costume designs for the new Tim Burton film by two-time Academy Award winning designer Colleen Atwood. This will be open on the night until 18.00 and during all standard Library opening hours.
View the extraordinary trailer for the Tim Burton film here: www.disneymovies.co.uk/Alice.