02 February 2010
Recording of the Week: Bernard Shaw on Spoken English & Broken English
In this recording, the first of four sides made for Linguaphone in 1927, Shaw ponders the difficulties in accurately reproducing an individual human voice given the deficiencies of the playback technology of the time: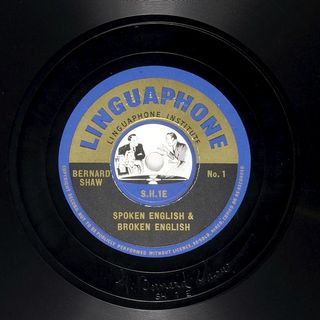 The original discs feature Shaw's signature scratched into the run-out grooves, as shown on the enlarged label image: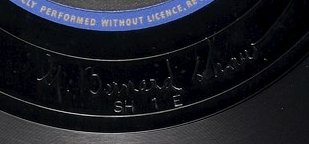 The recording is a favourite of Tony Harris, a freelance audio engineer who digitised the Early Spoken Recordings collection on this website for the British Library, for the self-referential instructions given by Shaw on the correct playback speed of the gramophone disc: 
"If what you hear is very disappointing and you feel instinctively 'that must be a horrid man' ", explains Shaw in his precise diction, "You may be quite sure the speed is wrong. Slow it down, until you feel that you are listening to an amiable old gentleman of seventy-one, with a rather pleasant Irish voice - then that is me". 
"All the other people who you hear at the other speeds are imposters - 'sham Shaw' -phantoms who never existed!"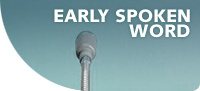 'Recording of the Week' highlights gems from the Archival Sound Recordings website, chosen by British Library experts or recommended by listeners. This week's item, part of the Linguaphone language series 'English Sounds', was selected from the Early spoken word recordings collection by Stephen Cleary, Curator of Drama & Literature recordings at the British Library Sound Archive.