19 March 2010
Media History Digital Library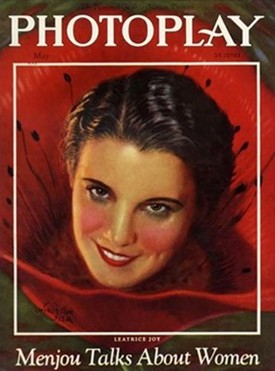 A huge step forward has been made for online research in film studies with the launch of the Media History Digital Library project. This is a major conservation and access project for histoical printed materials related to cinema, broadcasting and recorded sound, concentrating on American media industry journals and financed by private funds. The project has been established by film archivist and historian David Pierce, and has ambitious plans to digitise an make freely available online a wide range of American media journals, of which these are the target titles:
Industry Magazines  Billboard, Box Office, Cine-Mundial, Daily Variety, Exhibitor's Herald, Exhibitor's Trade Review, The Film Daily, The Film Index, The Hollywood Reporter, Motion Picture Daily, Motion Picture Herald, Motion Picture News, Motography, The Moving Picture World, Radio Broadcast, Radio Daily, Talking Machine World, Variety
Company Magazines  The Lion's Roar, Publix Opinion, RCA News, Radio Flash, Reel Life, Universal Weekly
Fan Magazines  Motion Picture Classic, Motion Picture Magazine, Motion Picture Digest, Radio Mirror, Screenland, Shadowplay
Technical Journals  American Cinematographer, American Projectionist, The International Photographer, International Projectionist, Motion Picture Projectionist, Projection Engineering, Radio Engineering, Sound Waves, Transactions of the Society of Motion Picture Engineers
A pilot project has a target of 300,000 journal pages, and already eight volumes (covering four years, 1925-1930) of the fan magazine Photoplay, and one volume each of the trade journals Motion Picture Classic (1920) and Moving Picture World (April-June 1913), have been made available through the Internet Archive, taken from the collection of the Pacific Film Archive.
There's an enthusiastic review of the project by Leonard Maltin on his Movie Crazy blog, and I review the project in greater detail on my silent cinema blog, The Bioscope.
The British Library hasn't digitised any film journals (though the stage journal The Era, available for the years 1838-1900 on our Newspapers site, has much information on the early film industry). However we do have a list of all the British and Irish cinema and film periodicals that we hold in our newspaper collection, which includes many rare titles and useful information on date ranges and changes of title.